Our seasoned professional @seymourwalls, created this expansive mural for Ynystawe Cricket Club, adding various visual elements to give impact to the building.
To create such a vibrant mural, Robin first painted the building in a rich shade of blue. Covering all surfaces and leaving no detail untouched. This gave him a blank canvas to lay down the design.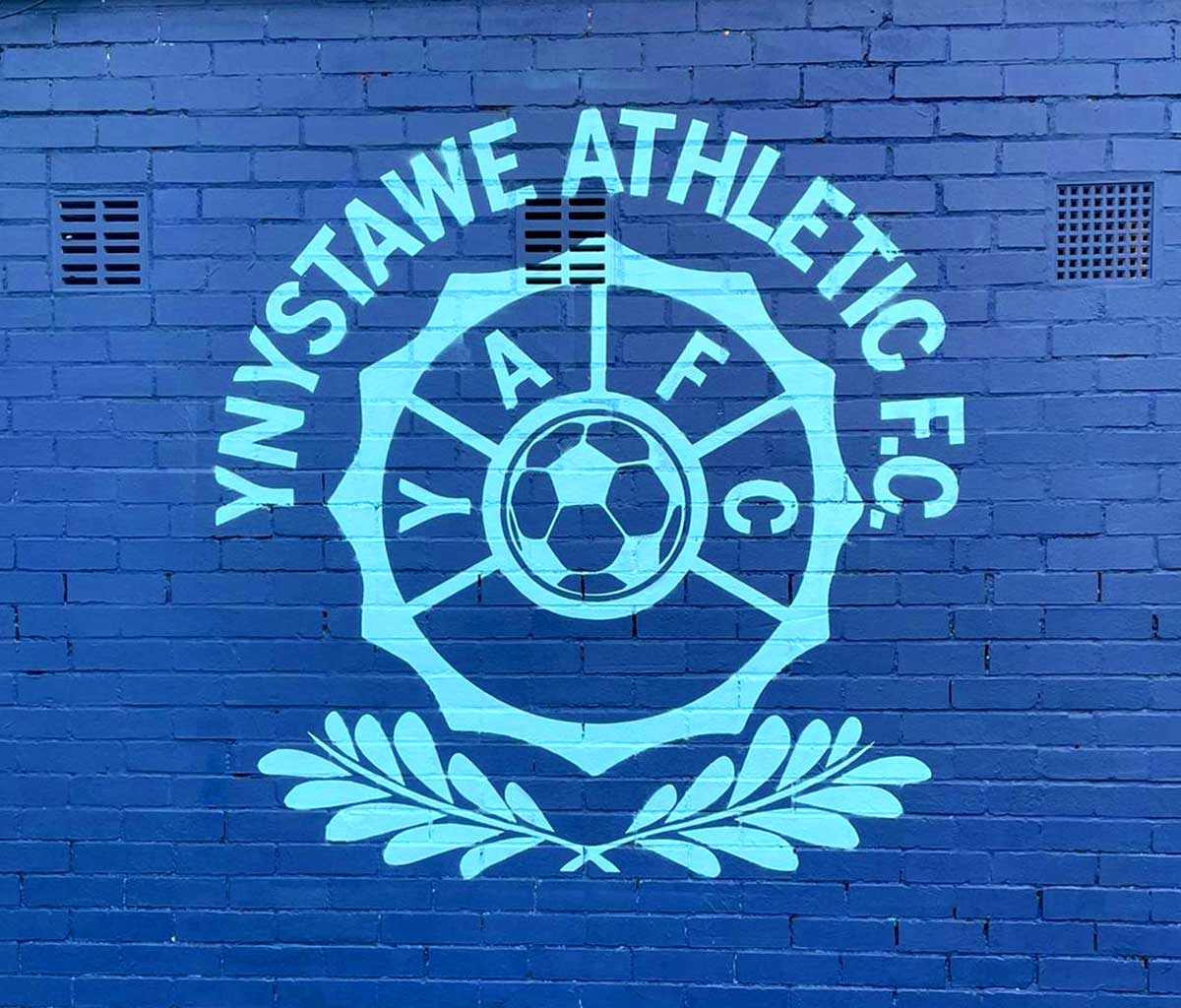 To ensure that the branding was correct, we used stencil film to give a precise finish even on the most textured of surfaces. You can see how we achieve a clean finish even on pebbledash.
Using his decades of skill, Robin spray painted other imagery. Including the club shield and a realistic cricket ball and stumps. Working over the many facades of the building to create the final piece.