Introduction to the project
This art project comes from the heart of Swansea. Organised by Sundae Communications and Swansea Arena, #FromSwanseaWithLove invited musicians, actors, graduates and presenters from Swansea to share their own words of love and welcome. The artwork created was based off words by Michael Sheen, Luke Evans, Cerys Matthews, Huw Stephens, Keith Allen and Rachel Collier.
Painting
Using spray paints, artist Robin Gunney painted these pieces on the streets of Swansea.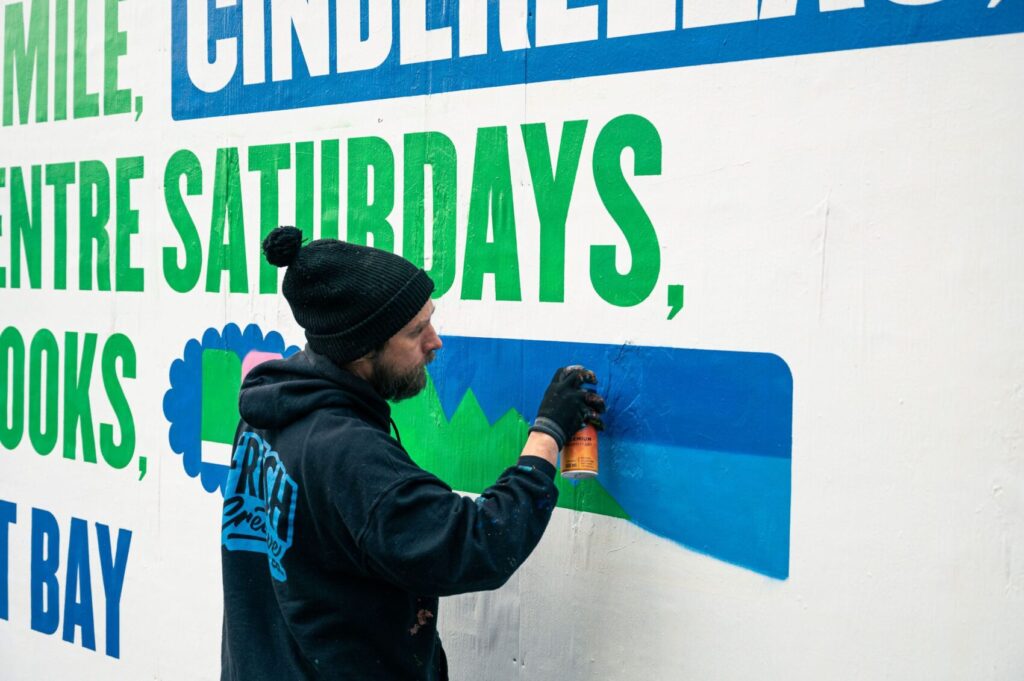 Robin used his graffiti skills to complete these large-scale pieces in Swansea city centre. Painting the quotes given by Cerys Matthews and Michael Sheen.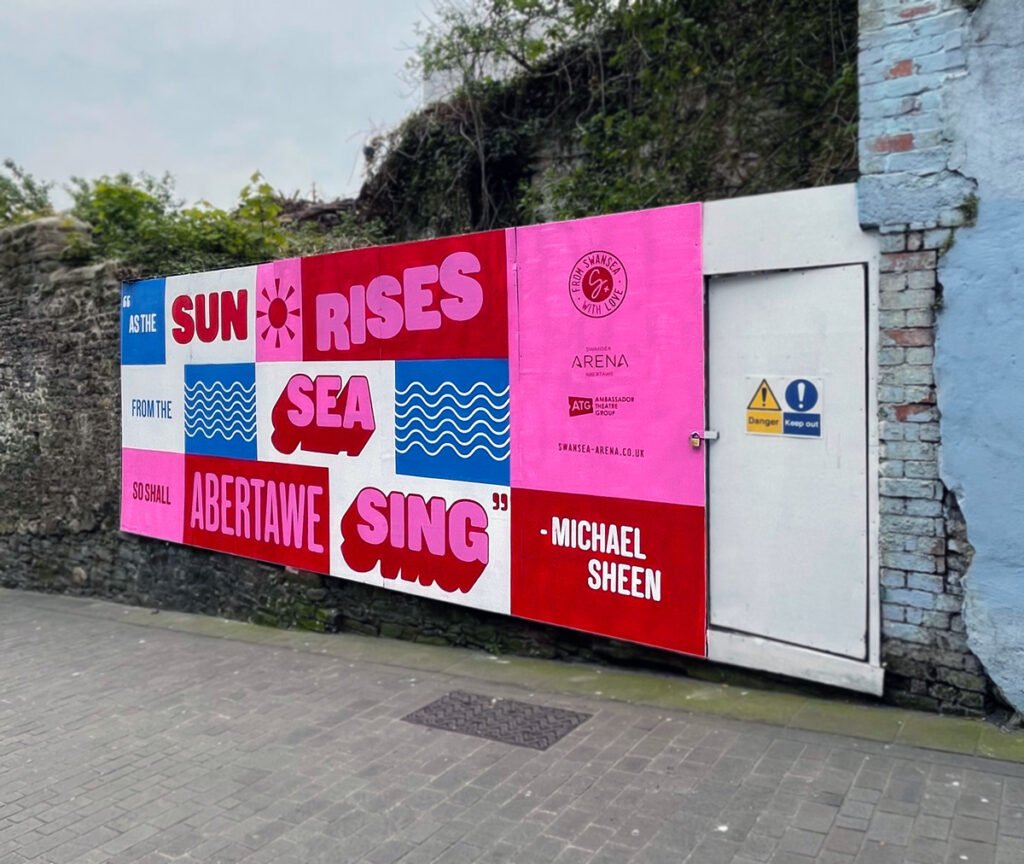 Each piece had it's own eye-catching colour scheme to grab the attention of passers-by. Using a combination of techniques and stencils, Robin was able to create neat, clean lines that give the pieces that wow factor.
Finished project
We're delighted to have been asked to take part in this project
Being involved in such a great project with words from some of Swansea's finest was a big honour. These murals look fantastic in Swansea City Centre and do a great job adding colour to our 'pretty shitty city'.
Check out Sundae Communications at https://todayissundae.co.uk/ and Swansea Arena at https://www.swansea-arena.co.uk/. Don't forget to like and follow Fresh Creative on social media! Find our Facebook, Instagram and Twitter accounts on our home page. Get in touch via the contact sheet on our website with any questions about your own business or personal sign, mural or more.