This expansive mural for The gym in Cwmbran has some strong colours and realistic foliage. Creating a bold backdrop for the gym.
What do you do when you have a 5 by 7 metre wall that needs to fit your brand? You call Fresh Creative Co. That is exactly what Sugar Rogue in Cwmbran did and it was a top to bottom overhaul with striking results.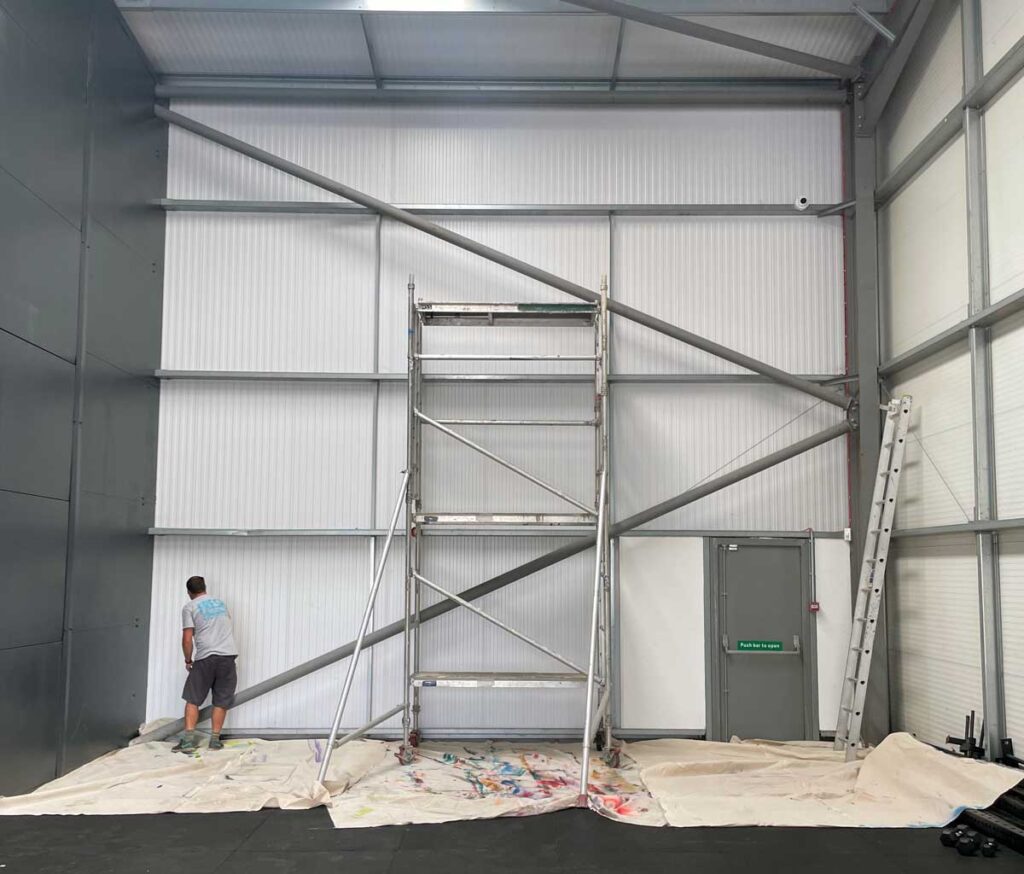 As you can see this huge space was literally a blank canvas when we started. Alex and Phil teamed up to bring it to life and wow the gym goers. Starting with the background they created a rich black border to help lift the focal elements.
Sugar Rogue Logo
To make sure the gyms simple but sharp logo was the star of the show, Phil worked his magic with a neon fade. We have used this affect before on a sign for Black Orchid Florist to make text stand out. Applied in 4 pieces to the corrugated steel using a stencil film. He used a two colour pink fade to make it glow. With crisp lines on the inside to emphasize the text.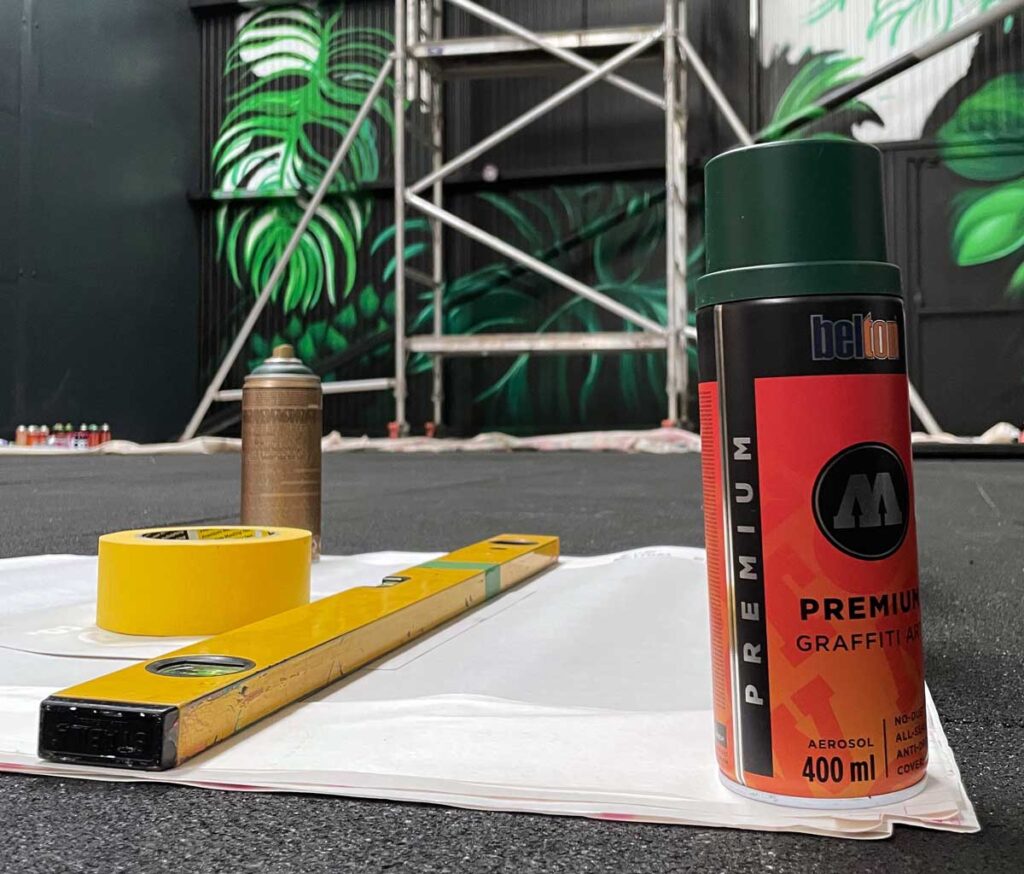 The background
Sugar Rogue wanted to use jungle foliage as a way to create depth and match other aspects of the gym. With a wide variety of greens from the Belton range we created rich complimentary leaves that balance well against the shocking pinks. Most of these leaves are 2-3 metres high with highlights from the pink neon.
From deep black green, through to pale pastel calypso the leaves frame the logo with real depth. Fading into the deep black background. Even wrapping round the cross beams and fire exit to make sure piece ties together. There are some subtle elements hidden in the background that take a keen eye to spot.