On October 15th, the world celebrates the Day of the Blind and Visually Impaired. This year, the first 3D models of murals for blind and visually impaired people were set up in Belgrade at two locations.
Led by the organization Street Art Belgrade and the Telenor Foundation, the goal of this project is to bring street art closer to blind and visually impaired people through models made using 3D printing technology.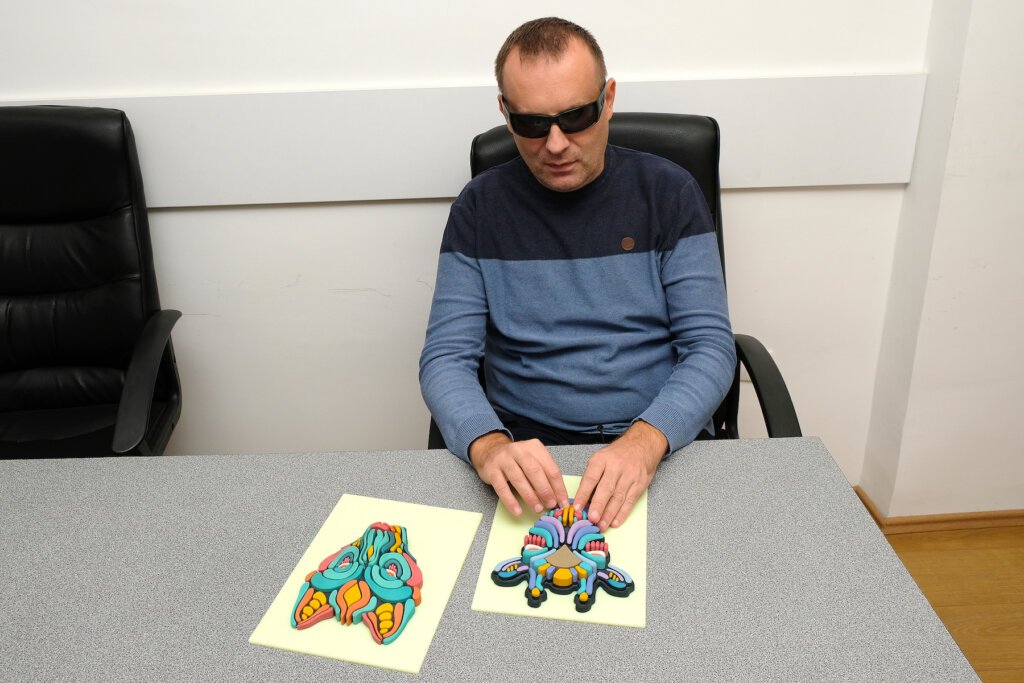 "Street art is considered the freest kind of art because, regardless of its passing character, it is on the streets that belong to everyone. However, not everyone can see and experience it. In this way, we want to bring this contemporary art form closer to blind and visually impaired people and make that dynamic and creative world available to them"

LJILJANA RADOŠEVIĆ, an art historian from the organisation Street Art Belgrade.
3D models of murals are an innovative approach in the presentation of street art and graffiti. The creation of works of street art in 3D technology enables blind and visually impaired people to get to know the works of art on the streets of Belgrade through touch.
The two murals selected for the 3D models are by the artist Weedzor WDR, who has been present on the streets of Belgrade since 2005 and, among other things, is known for his large-scale works.
The models are made from murals Giraffe (painted in 2016) and Wolf (painted in 2019) that are recognizable by the colourful cylindrical and geometric shapes that form the features of the heads of the animals. Along with the 3D models, there is a description of the works in Braille. Guided tours will be organized continuously for all who are interested and it is planned to place additional 3D murals at several locations in Belgrade.
There are about 12,000 blind and visually impaired people in Serbia who need support in exercising their rights as well as the integration into all social flows and daily activities. Cultural life and art are an integral and important part of that and should be inclusive enough so that people of all abilities can enjoy it.
The creators of this project are the organization Street Art Belgrade whose members have been researching, documenting, and popularising street art and graffiti for over two decades. They are dedicated to bringing street art closer to everyone and in the last two years, they have organised the first street art workshops for seniors and the first street art exhibition in Virtual Reality.
Photo credit Aleksandar Đorđević / Marko Mihajlović
Source: www.graffitistreet.com