Artists from all across the globe have been showing their support and standing in solidarity with Ukraine. By creating murals and other public artworks since the Russian invasion began on February 24th 2022.
Most pieces feature Ukraine's national colours and images of the country's president. Along with images depicting the bravery and strength of the Ukrainian people.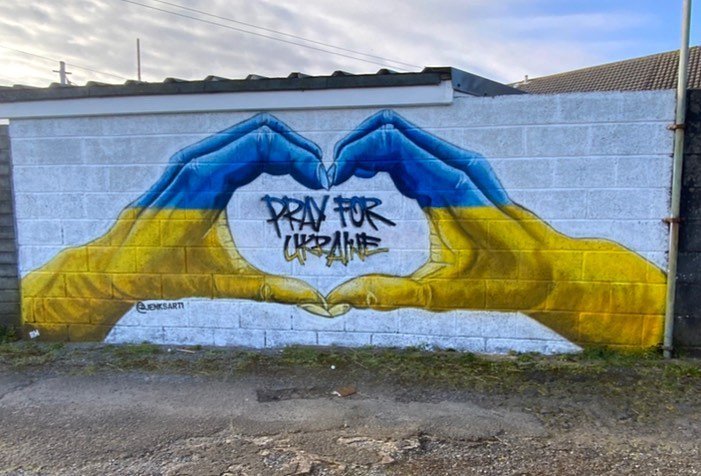 JenksArt painted 2 pieces to show support to Ukraine in Llanelli and Port Talbot, Wales. The first shows two hands painted in blue and yellow creating a heart shape with the words 'Pray For Ukraine'.
Representing the love and thoughts being sent to Ukraine. The second again shows a hand-painted in blue and yellow making a fist. Representing strength, alongside an image of a dove, representing peace.
This piece painted by WOSKerski depicts a portrait of a Ukrainian girl wearing a beanie hat. Painted in the colours of the Ukrainian flag. The brave expression on the girl's face is a tribute the strength of the people living in Ukraine during this new war.  
Many pieces have simple but strong messages. The painting above is bold and offers support to Ukraine through the use of the countries flag. While other murals are symbolic through the use of imagery.
The piece below represents the pain and anguish that people in Ukraine are feeling. Reflecting what they see during the conflict. With simple use of the blue and yellow from the flag.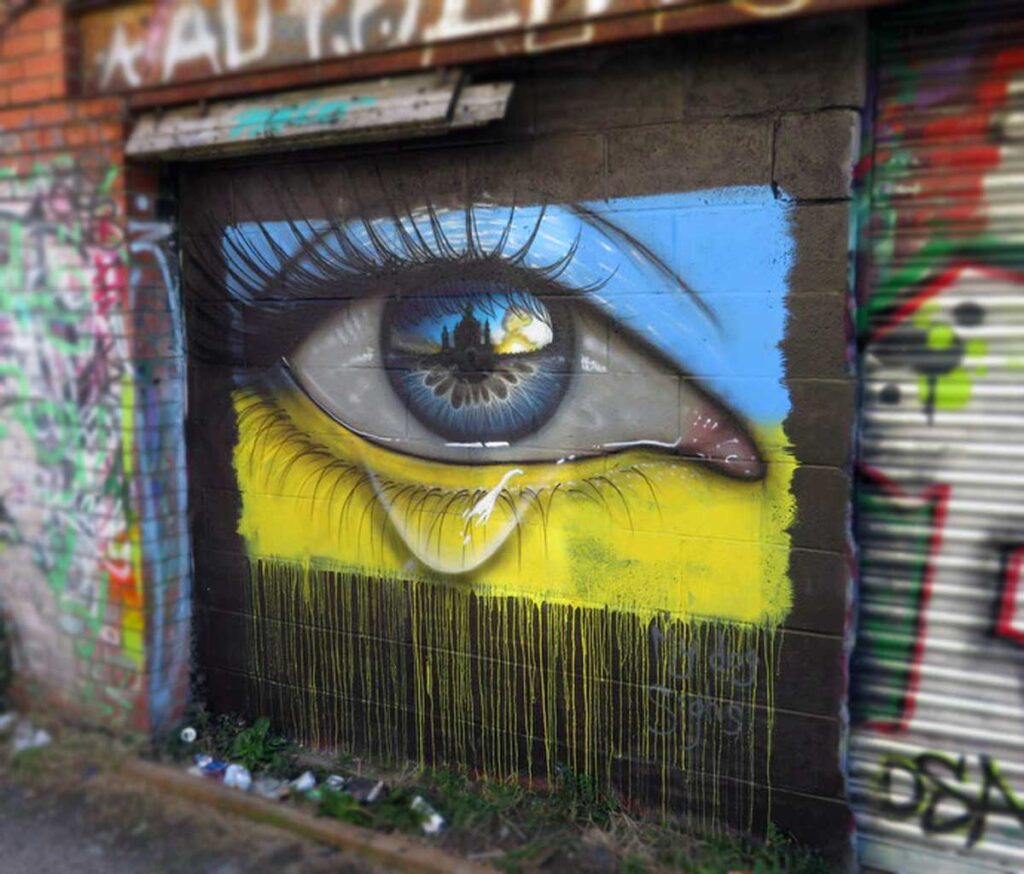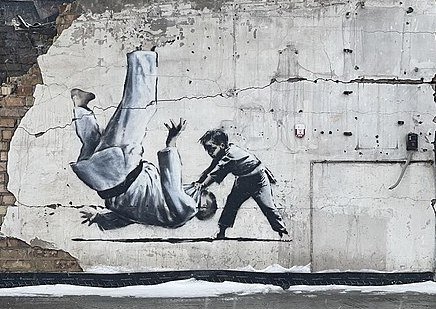 This last piece by Banksy, shows strength through satire. Firstly by the act of physically depicting Putin being thrown to the floor by a child. But it also illustrates how Ukraine as a country is stronger than one man. Bansky's use of a simple stencil still draws attention to the situation by using humour. As the conflict continues we hope more artists will show thier support through empowering street art.