This large piece of hand painted signage for our friends at @urbanfoundryltd was completed by artists @fineartphil and @davelong.art
To ensure these 2.5-metre-high letters were accurate, Phil upscaled them using illustrator and measured all aspects of them from the curves and crossbar on the H to the tail on the Q. Working as a team they used chalk to draw out the characters on the wall.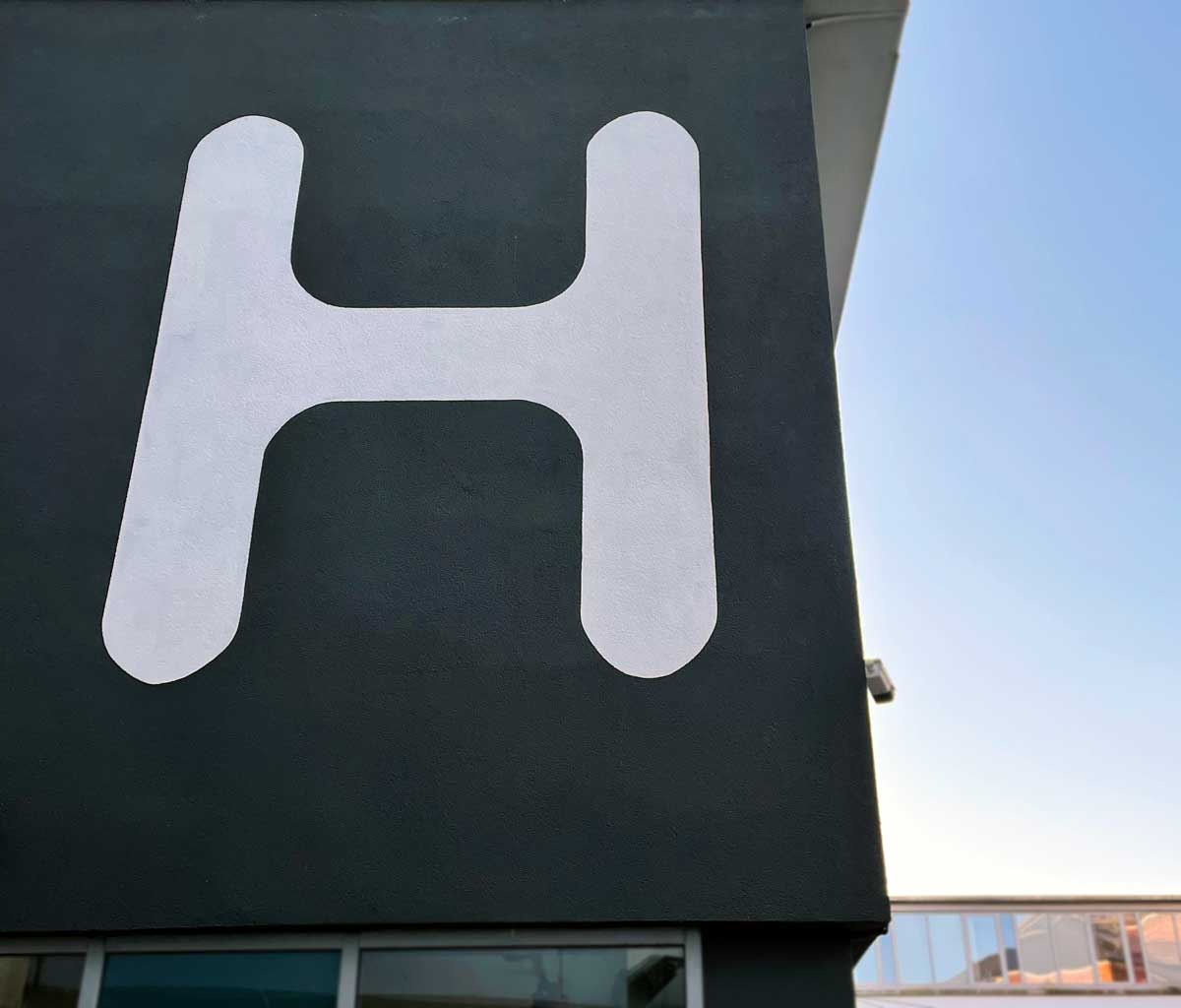 After the elements were drawn in, they painted the characters in by hand on the textured wall, making sure there was even coverage, and all the outlines were crisp and clean. The next stage was to apply a stencil film of the logo to the existing facia board.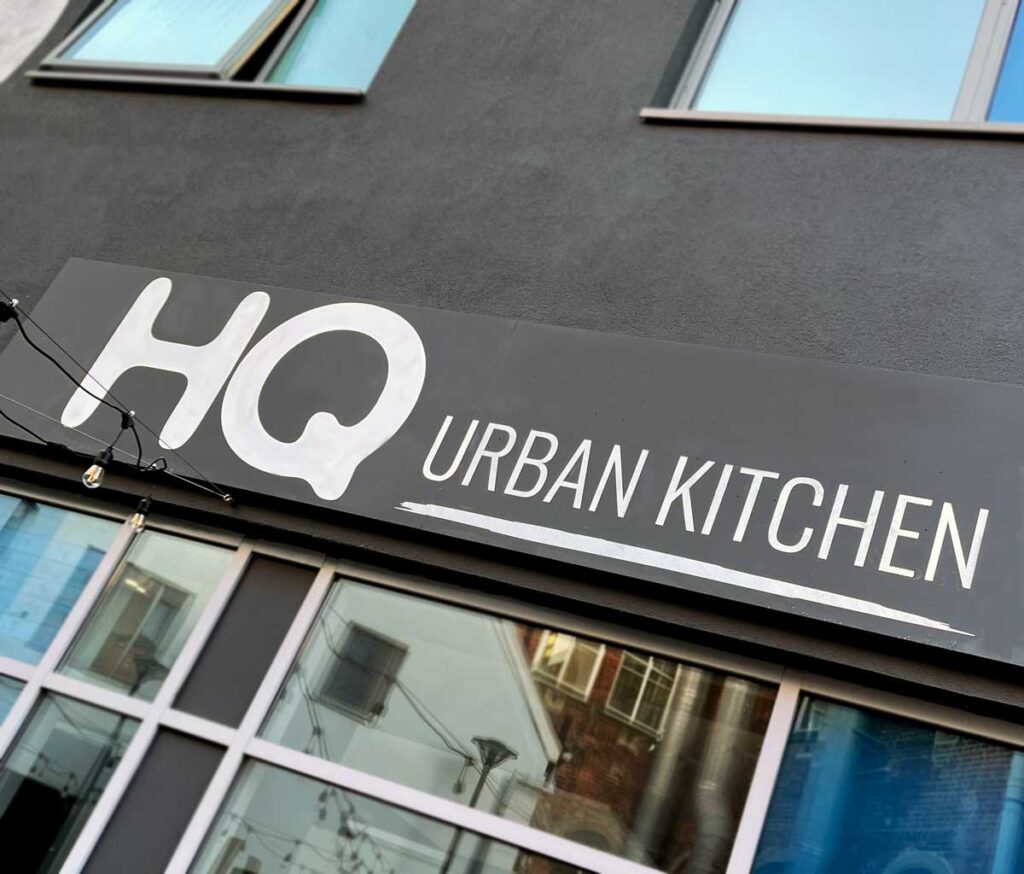 After multiple coats of white to ensure even coverage, the end result was simple in design but sharp in execution.