Commission
We were contacted by our client to paint these pieces on a gym wall. Once we had established the design, size and placement it was a case of getting the stencils printed and cut and all equipment packed ready to paint.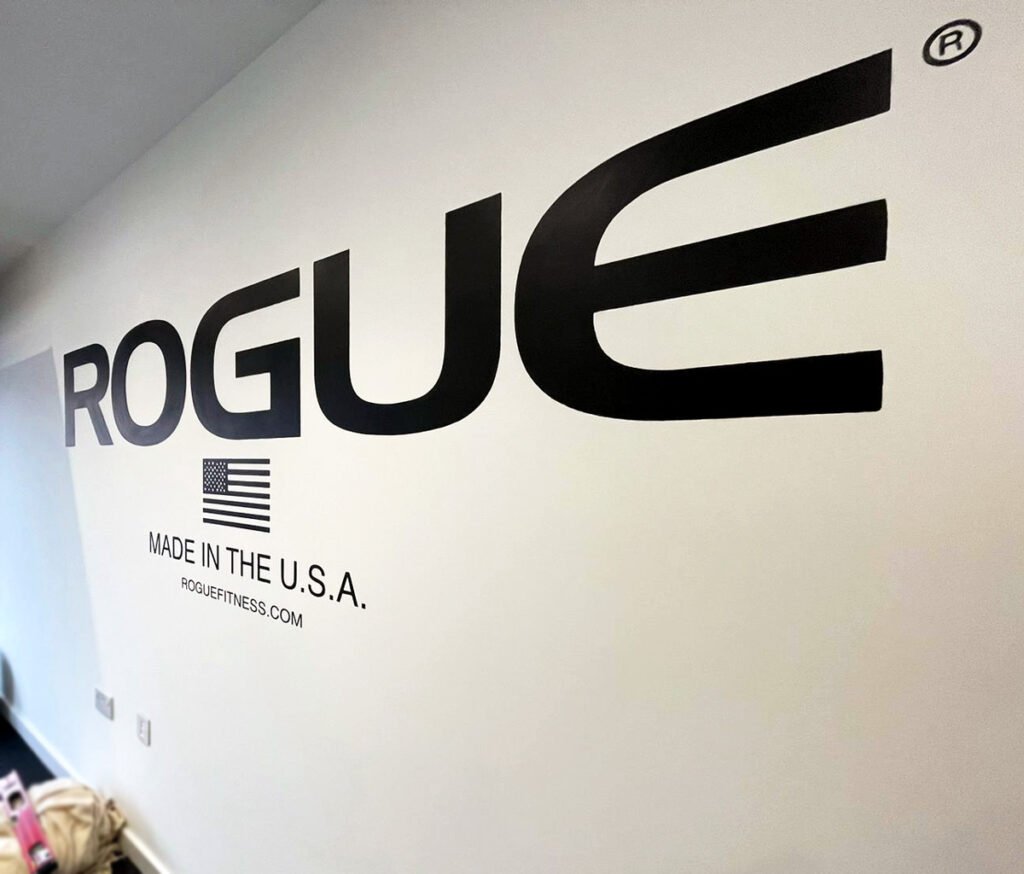 Process and Painting
Vinyl stencils and spray paint
We opted for vinyl stencils for this sign to guarantee perfect lines. Once we had measurements for the size of the piece, we used digital software to create a stencil outline, printed and cut the vinyl and weeded each letter and detail by hand. Backing paper is then added for easy application on the wall.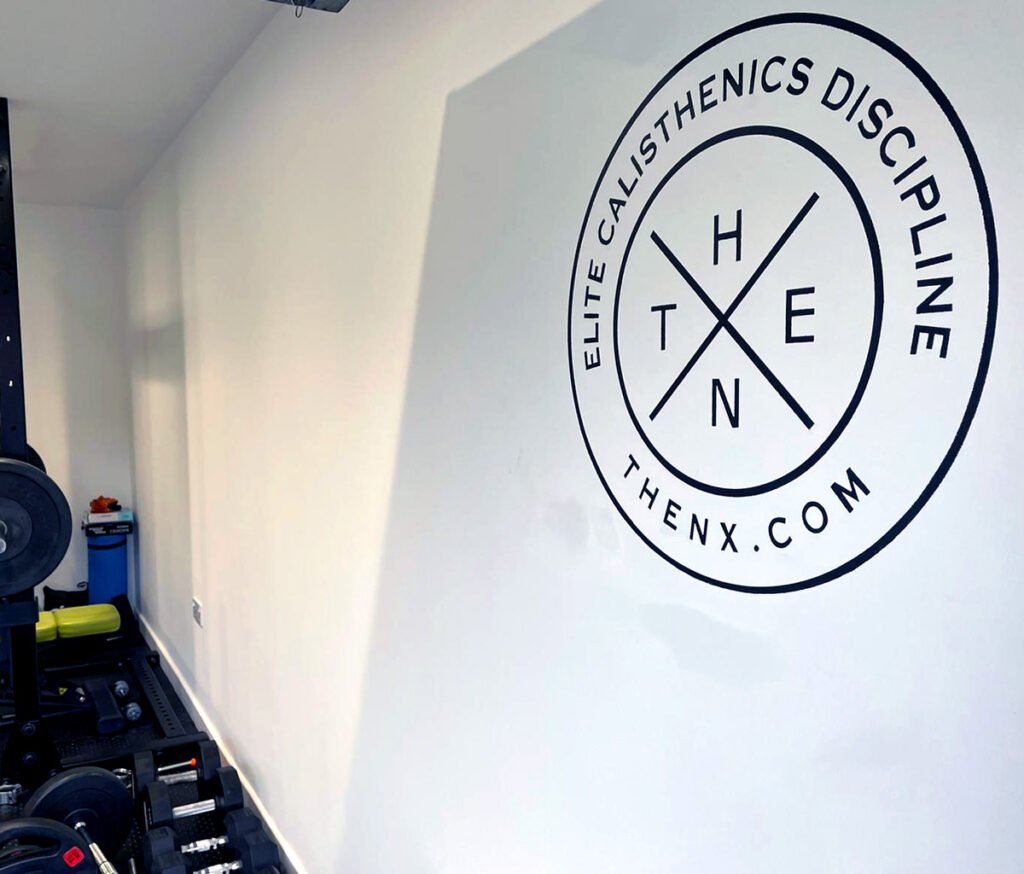 With the stencil applied to the wall and backing paper removed, multiple thin coats of spray paint are applied to illuminate the possibility of dripping and bleeding. Once dry the stencil is removed, leaving a clean, crisp design. 
Completed piece
A simple, classic design is enough to make a space look instantly more professional. The beautifully pristine finish to the lines on this piece gives the space a clean aesthetic and is instantly more inviting than just a blank wall. The stencils allow us to complete a job to the highest standard in a quicker time than free handed painting. Check out more signs and murals on our projects page or follow us on Instagram, Facebook or Twitter to keep up to date with past, present and future projects. Find all social media links on our homepage.