Process
Design and preparation
Using traditional sign painting techniques, we prepared to paint the large letters by transferring the outline onto the wall, making sure all letters were equally spaced and the lines were level and straight. 
Once the outline was transferred, painting commenced.
Painting
Hand painting ensured clean, crisp lines
Artists Philip Cheater and Robin Gunney hand painted each letter with extreme precision creating a beautifully clean piece that is very easy on the eye.
The addition of two drop shadows makes the letters jump off the wall and creates depth and dimension that makes it difficult to miss! Adding a thin, white outline to each letter further compliments the stand out illusion.
Final Piece
Stunning, satisfying lines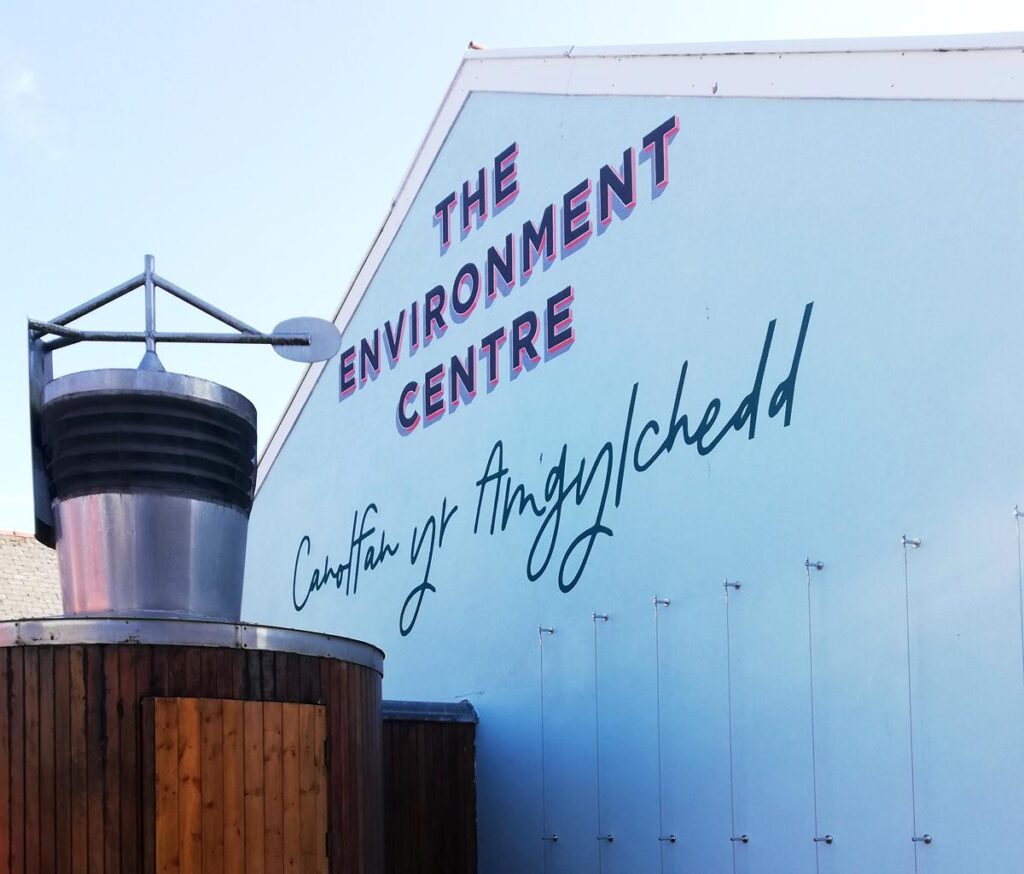 Pristine, clean lines make it difficult to look away from this large piece on the Environment Centre wall. With the control that comes with hand painting each letter individually, this signage is so clean it gives a whole new life to the building. A simple design that has a big impact!
To find out more about The Environment Centre Swansea, click here https://www.environmentcentre.org.uk/
Don't forget to like and follow Fresh Creative on social media! Find our Facebook, Instagram and Twitter accounts on our home page. Get in touch via the contact sheet on our website with any questions about your own business or personal sign, mural or more.