We recently painted these murals for the guys at The Bunkhouse, Swansea. The artwork included their love of Swansea and live music.
The Bunkhouse music venue just off The Kingsway in Park Street which you may remember as being entirely black and yellow, though it did stand out then, it's now more eye catching than ever,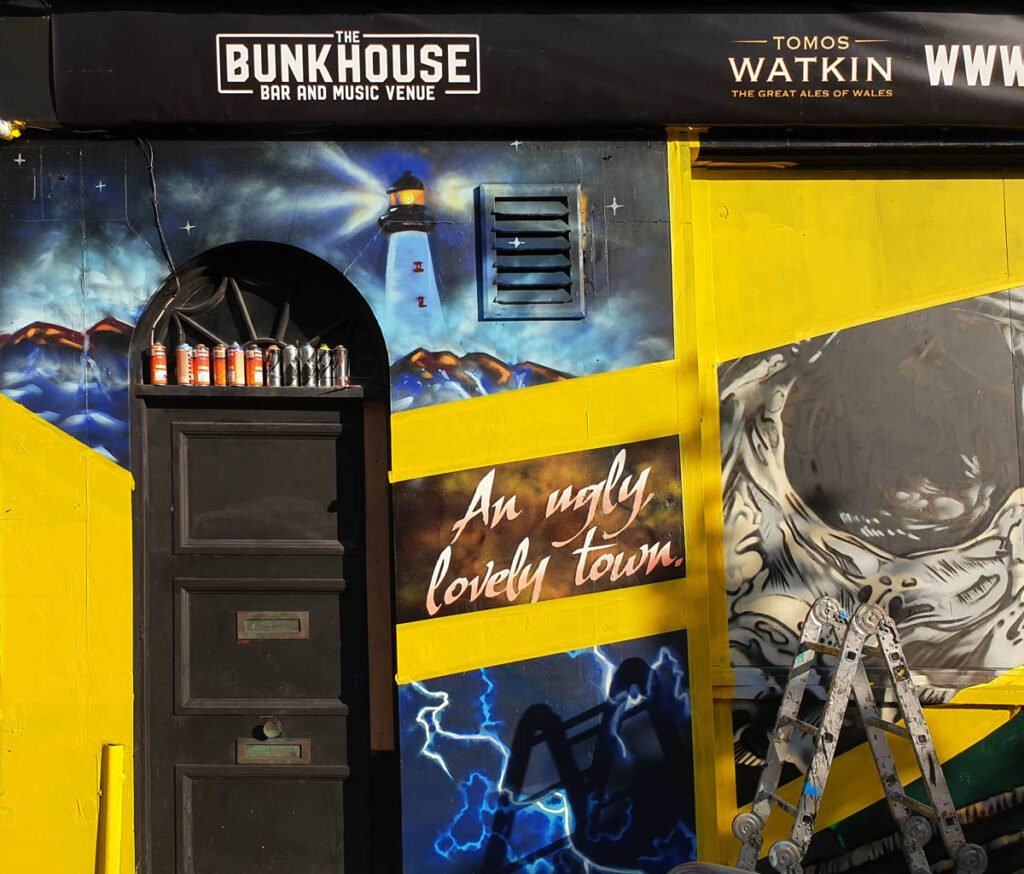 Process
The first task for us to do was to design the layout for where the different elements would be placed on the building. Once this design was in place and signed off we set about preparing to go to site and lay some paint down.
Finished Pieces
It was really a pleasure to paint this project for the lovely folks at The Bunkhouse who really looked after us well during our time there. The pieces came out really nicely so it was a satisfying job to do all round. Huge thanks to The Bunkhouse for both the opportunity and for being so welcoming whilst we were there.