Process
Preparation
We were commissioned by St Thomas Church in Swansea to add text to multiple locations to the interior of the newly renovated church. We decided to go for vinyl stencilling to guarantee clean, clear lines on the text. Using digital software we chose an appropriate font that was artistic but would be easy to read.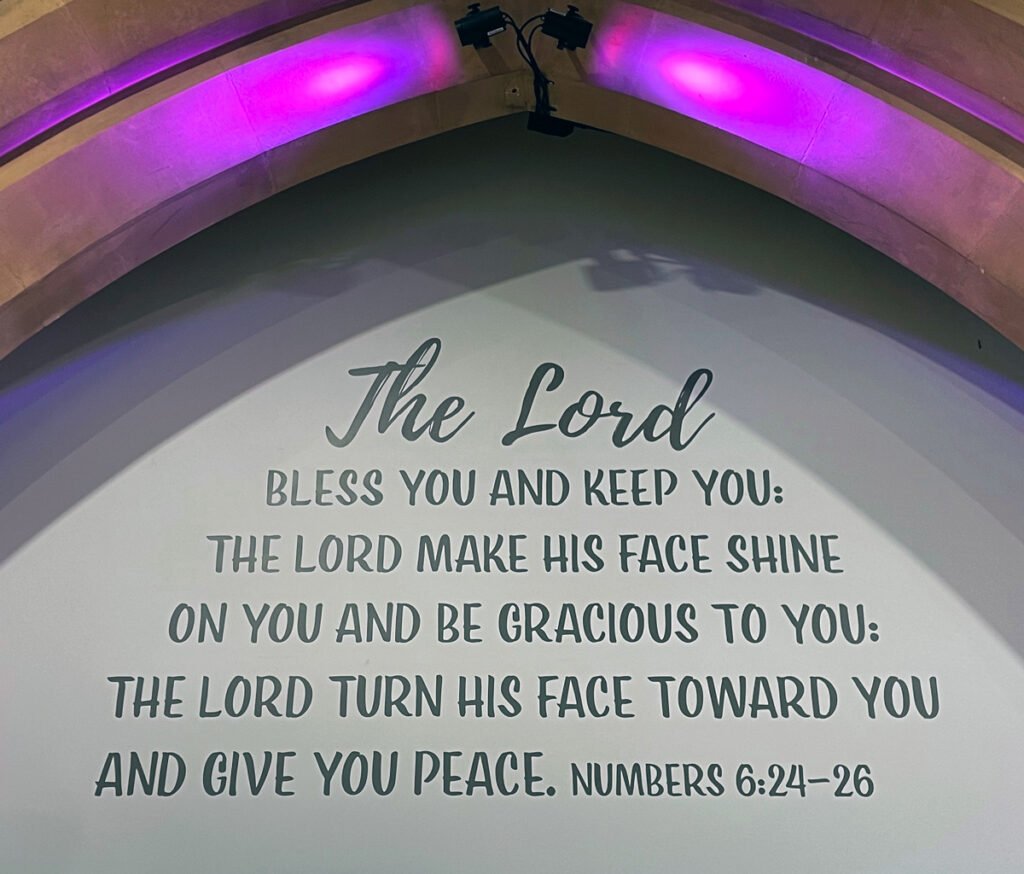 Once the font was decided we printed and cut the vinyl to size, weeding each individual letter and transferring backing paper.
Painting
Spray paint ensures there's little to no bleeding under the stencil when painting the text
The difficult job of fighting with metres of vinyl stencils on top a ladder is made slightly easier with the ease of spray paint. After making sure each piece is straight and central, the vinyl is mounted to the wall and backing paper removed. After multiple, thin coats of spray paint, the stencil is removed to reveal gorgeously clean lines.
The paint leaves a completely smooth finish, giving the pieces a pristine look.
Finished project
 Perfect lines 
These signs complement the new modernised, clean aesthetic of the refurbished church. The ease of application that comes with the stencils meant we were able to complete all pieces in multiple locations in just one day. The care taken when mounting these pieces is apparent in the finished product, with perfect lines and completely level text. These finishing touches completed the renovation of St Thomas. 
To find out more about St Thomas Church and their facilities, click here https://www.sts.church/ and don't forget to like and follow Fresh Creative on social media! Find our Facebook, Instagram and Twitter accounts on our home page. Get in touch via the contact sheet on our website with any questions about your own business or personal sign, mural or more.