Preparation
Taking measurements and confirming text and design, we printed and cut the vinyl decals ready to be applied to SG Locksmiths' work van. Each cut letter and logo are weeded and applied by hand.
Application
Extreme precision is needed to ensure all text and lettering are level and straight on the front, back and sides of the van. It's applied smoothly and completely flat with no creasing or air bubbles.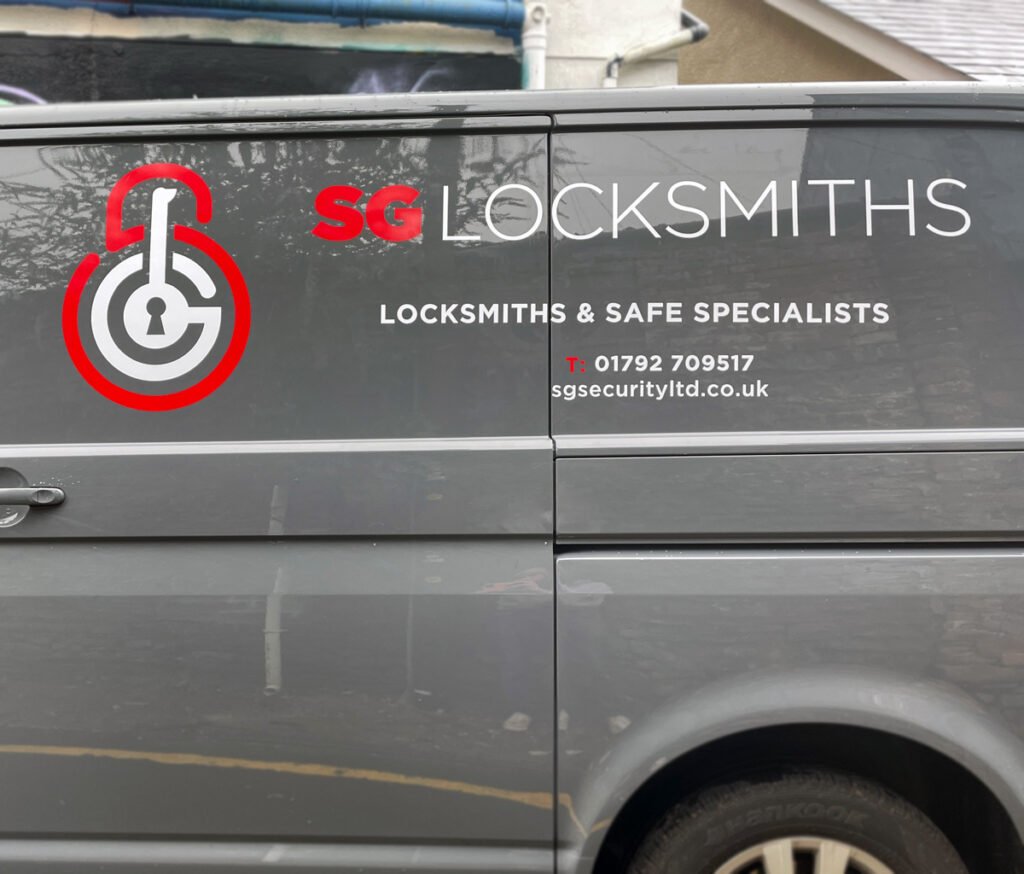 Finished piece!
No better way to give your work van that professional look than with a simple, quick and easy vinyl application. We use high-quality vinyl so you can be sure there'll be no peeling or discolouration. From a little to a lot, we're able to keep it simple with just your company name number or go big with large logos, services and more! Don't forget to like and follow Fresh Creative on social media! Find our Facebook, Instagram and Twitter accounts on the footer. Get in touch via the contact sheet on our website with any questions about your own business or personal sign, mural or more.
To find out more about SG Locksmiths click here https://sgsecurityltd.co.uk/