Some brilliantly bold signage for our friends at Pinball Vintage in Uplands, Swansea!
Artist Phil Cheater, created beautiful, crisp lines for Pinball's brand new sign for their shop in the heart of Uplands!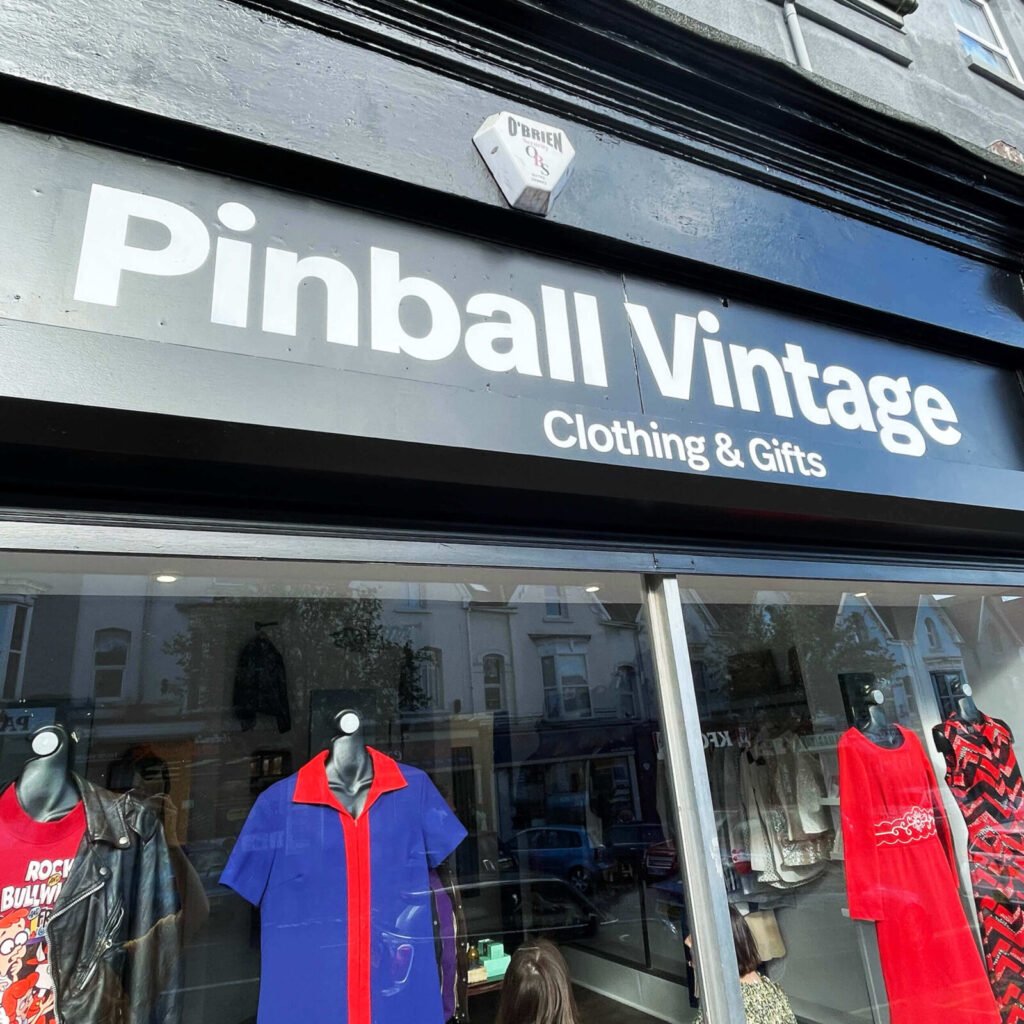 The large, bold letters make an eye-catching sign yet the black and white contrast keep it sophisticated enough to match the shop's aesthetic. A quick and easy job that helps add the finishing touches to a brand new business.
Hand-painted using a vinyl stencil with high-quality enamel paints, this shop sign will stay clean and crisp with minimal damage, even in Swansea weather.
Get in touch with any questions about your own sign, mural or commission.