Fresh Creative Co. were approached by Swansea Council to work with The Phoenix Centre in Townhill, Swansea.
Did you know, we also work with schools and community groups on similar workshops. Take a look here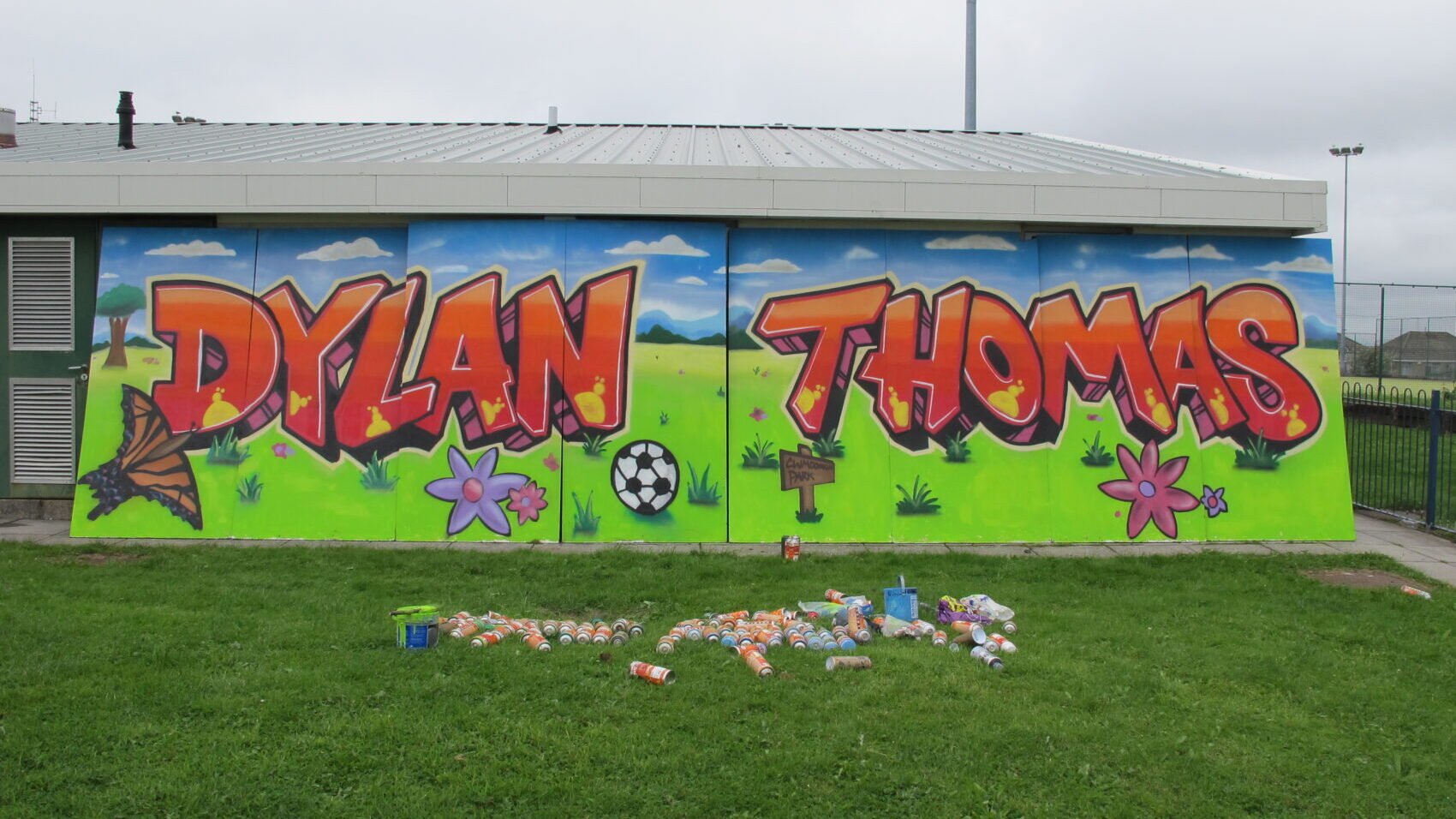 Working with the young people at the Phoenix Centre, to create a specific mural. That celebrates the famous Welsh Poet Dylan Thomas. The focus was on bold wording and a strong vibrant colour scheme.
Incorporating the countryside and nature as the main backdrop. Using a simple but striking colour scheme to stand out against the text.
All our community led workshops allow engagement from participants. Led by our team to help them get to grips with materials. Making sure that everyone knows how to handle the spray cans and get the most out of their time with us.
Providing them with outlines and a guide through some techniques, the children did a great job and created a huge mural over the course of a day.