Old Havana Swansea has been brought to life with a new mural, designed by Fresh Creative Co and facilitated by artist Dave Long (@davelong.art)
The project was completed over 6 days of painting under the hot summer sun and artist Dave Long wishes to thank Joanne and the staff at Old Havana & Juniper Place for the refreshments and hospitality! Much love!
The community response has been overwhelmingly positive and we feel the mural creates an inviting atmosphere within the location.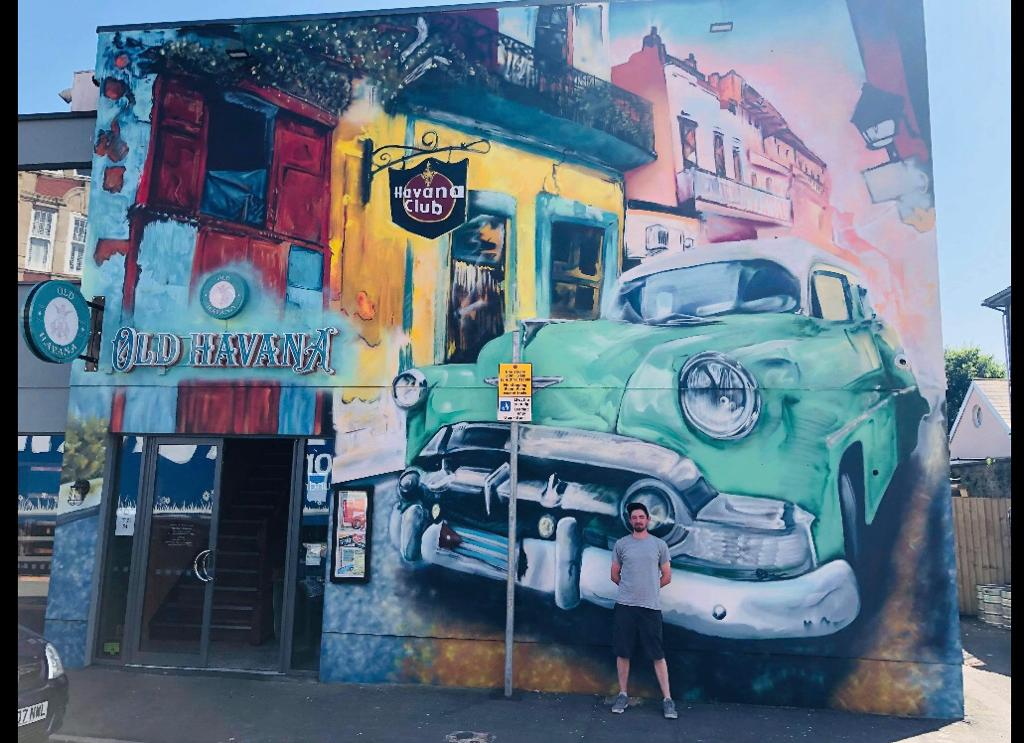 Dave: "It was a huge undertaking; myself and @alishadawnwithers, who assisted in the creation process, spent a lot of time prepping and working on this wall and I am grateful for the teamwork involved. I had a blast, it really takes me back to those days of painting at festivals, there was an inclusive and approachable vibe through the whole process and I enjoyed chatting with the locals about the design and concept. Finally, a shoutout to @mileshire for their excellent service and equipment!"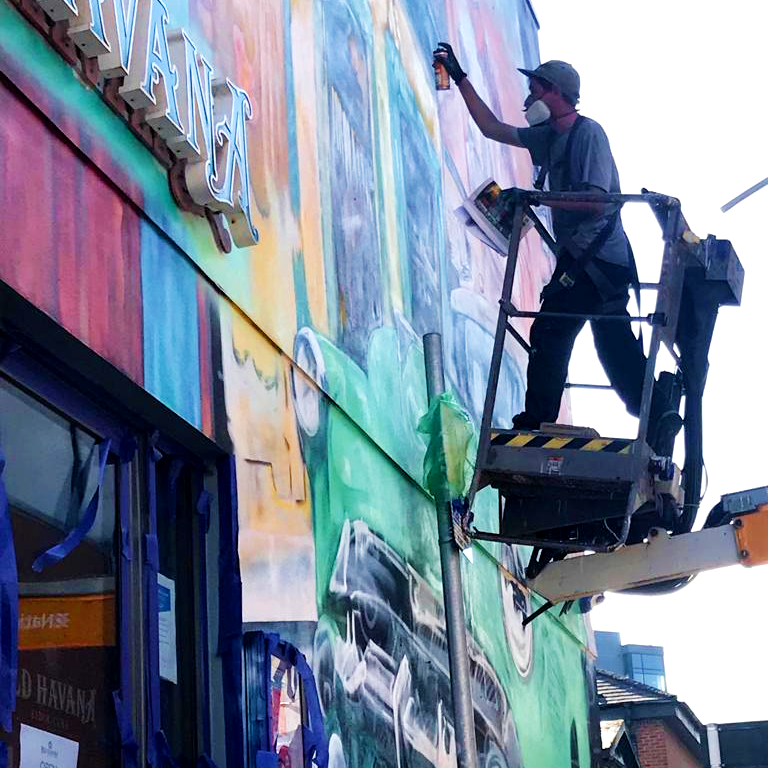 You can see this mural at Old Havana bar, York street, just past the Vue cinema! Stop in for the best cocktails this side of the Equator ?
For any questions or queries about your own mural please get in touch