Our team worked night and day to get the home of Tatami looking fighting fit.
Talk about a total transformation. When the team started at Nails Fight Centre the space was a blank canvas. But with a lot of black paint and technical know how, its become an energised dojo.
Dojo Logo
Gareth wanted to make a statement with the name of the club and his brand of fight wear Tatami Fightwear. So with two large walls spanning nearly 12m wide, we made them as big as possible. Alex and Phil mapped out the designs using a projector. This was ensure all elements were to scale and in proportion. Then it was time to "paint it black", cutting in around the letters and logos. Making sure to paint around all the cross bars, doors and pillars so they were legible from a distance. Both the Nails Fight Centre and Tatami logo fill the spaces.
Hand painted hands
While Ffion and Alex finished up the logos, Phil started work on the largest element. A pair of hands spanning 12m wide. Mapping out the main elements and then working from a reference photo to paint them in. Using only brushes, he mixed shades of grey and painted in each finger and fold in the fabrics. The finished hands are a focal point in the building.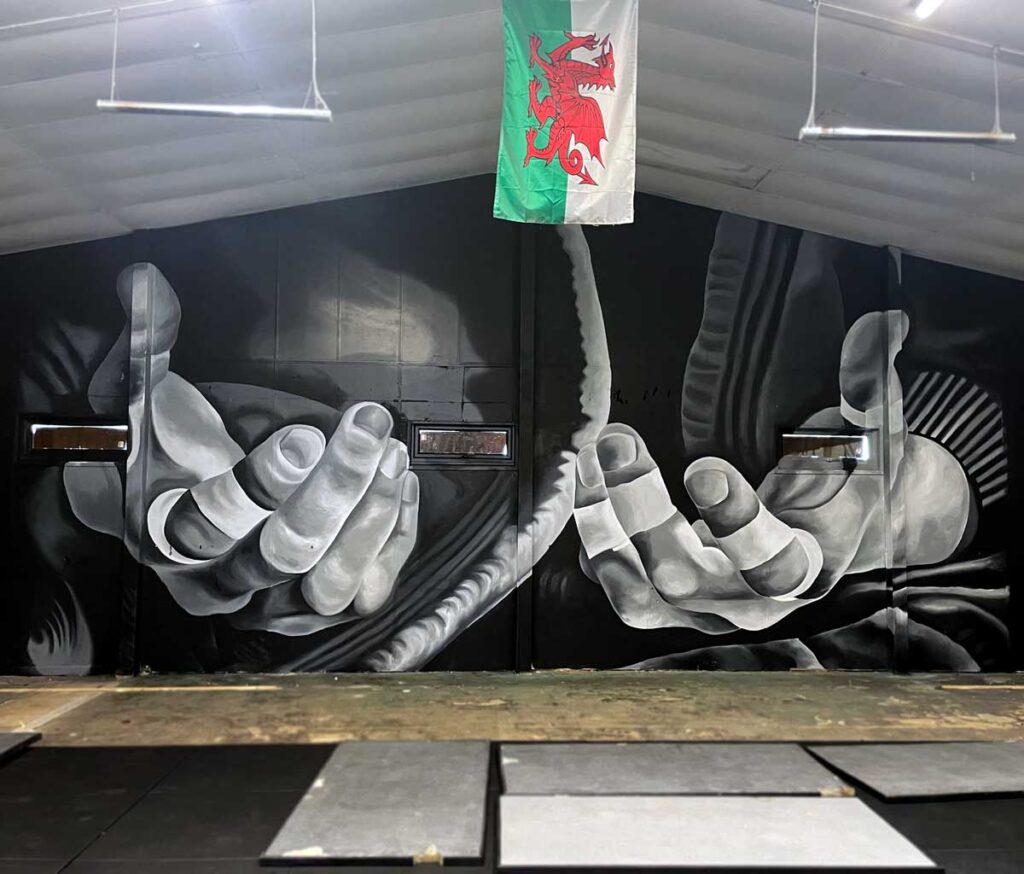 We have created backdrops for quite a few gyms, including ISO: Fitness with a strong 80's theme.