We had the pleasure of working with Mumbles Coffee at their newest establishment, Microlot, painting both their main signs and an exterior mural.
Artist Philip Cheater (@fineartphil) used a traditional pounce pattern and painted everything in by hand for clean, precise lines.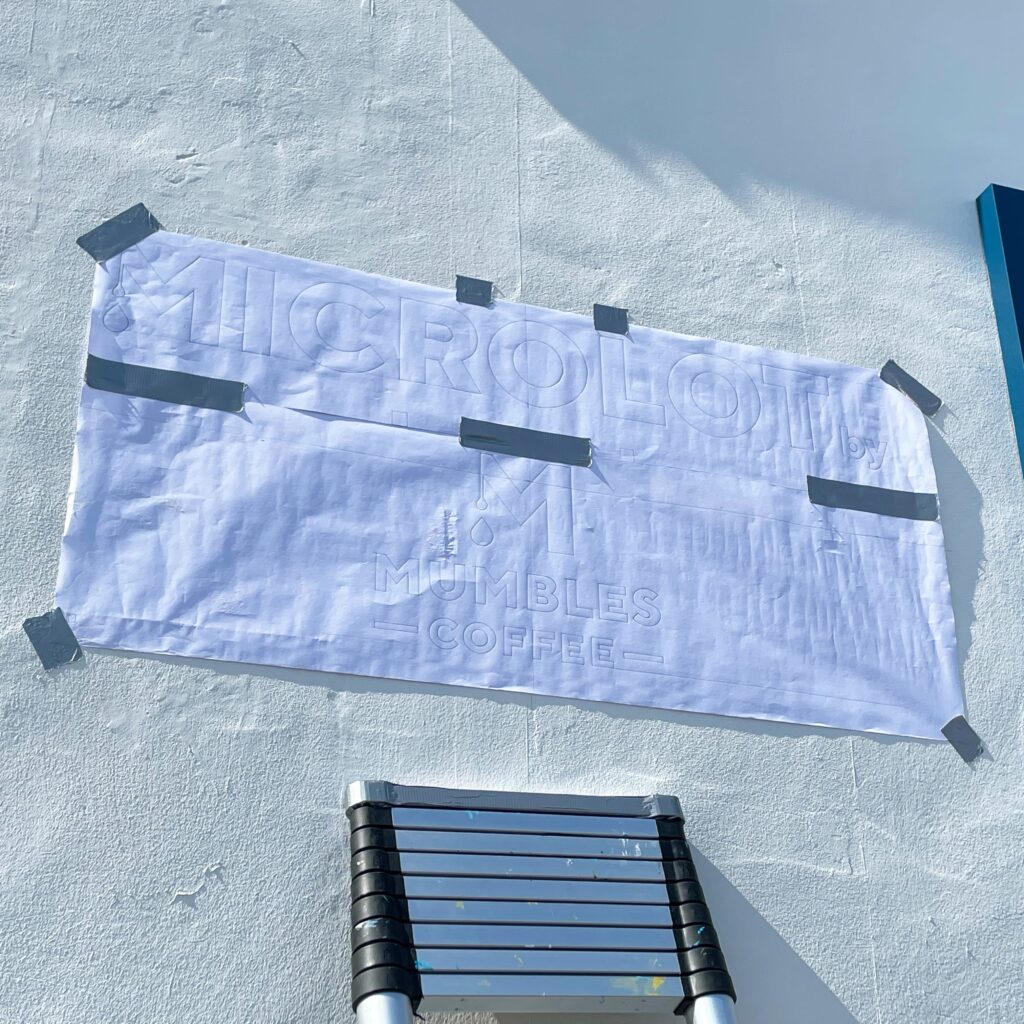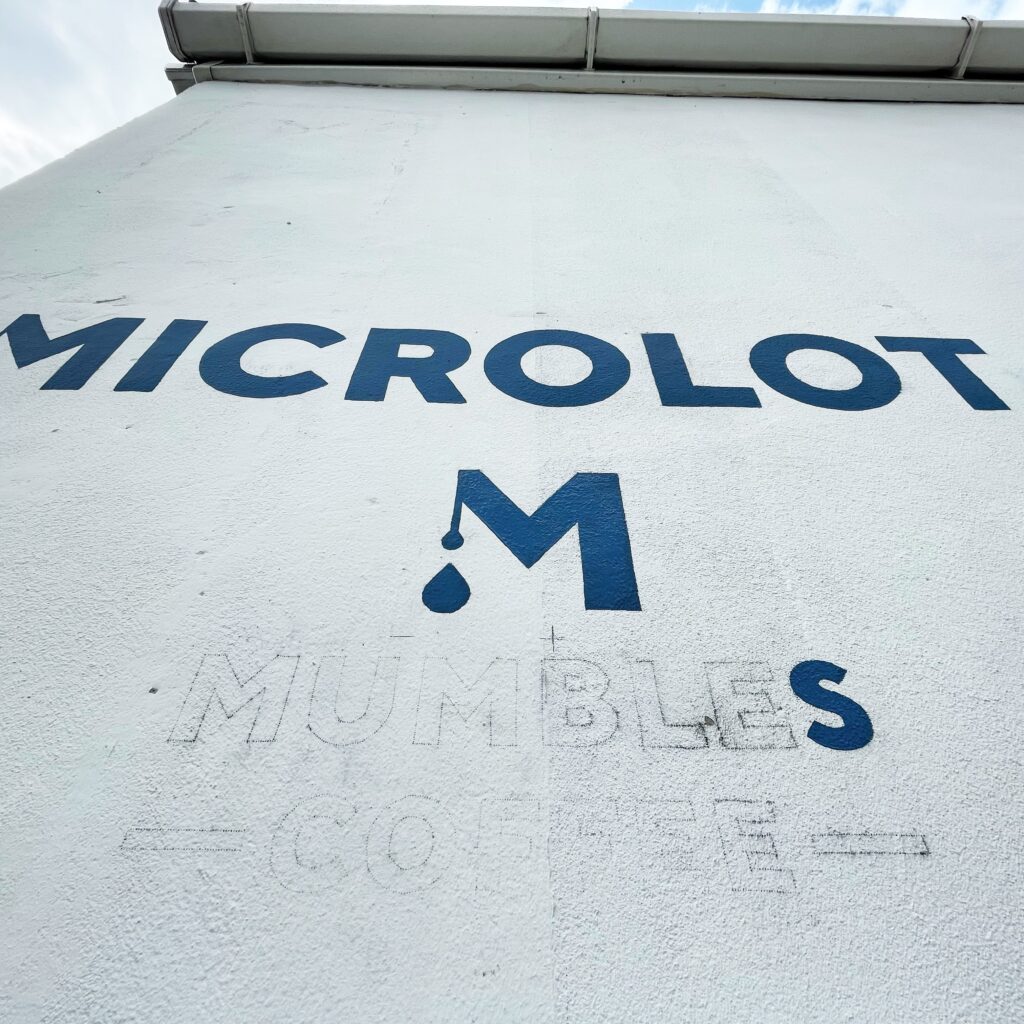 These beautiful, clean lines add a sophisticated, professional look to the exterior of Microlot. The minimalist design has a classic style that never goes out of style.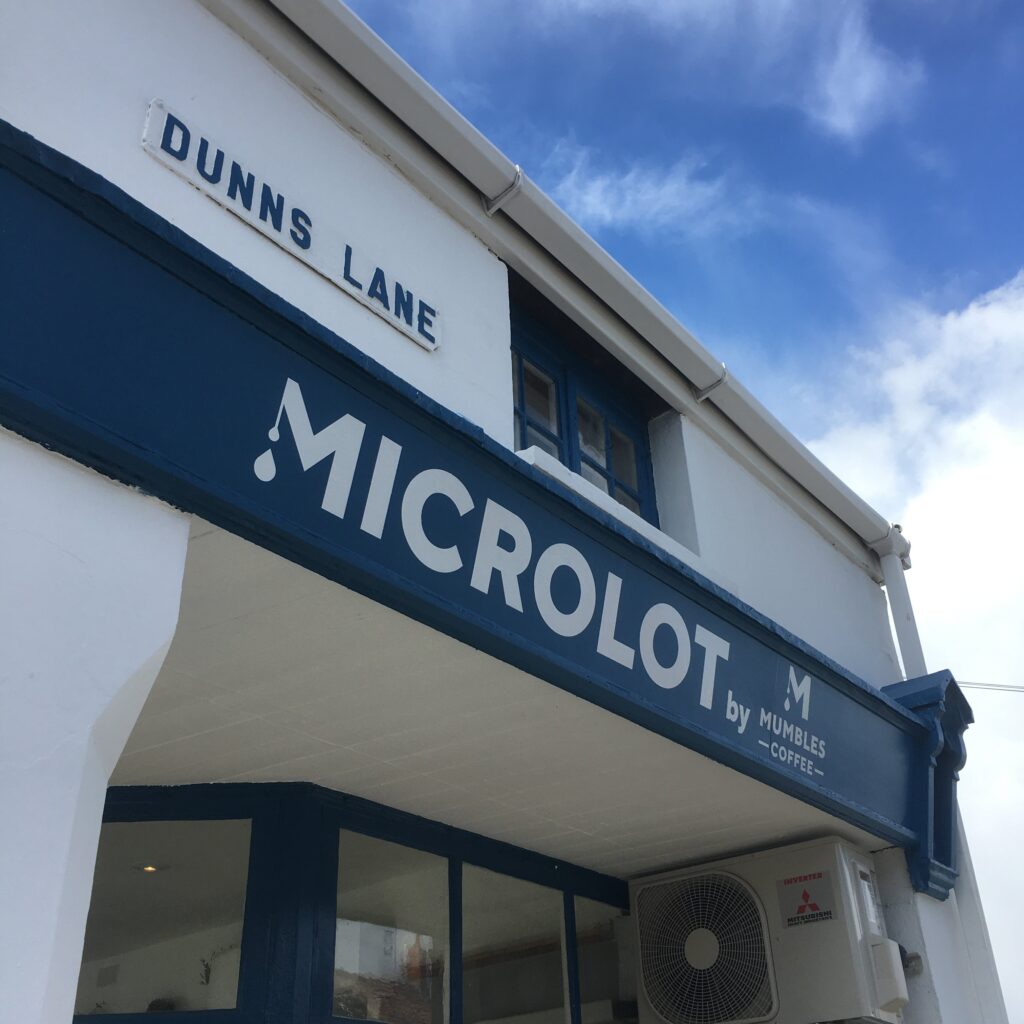 We, at Fresh Creative co, have a talented, artistic team able to take on any kind of project you have in mind. Get in touch via our website, email or social media pages with any questions about your very own business sign or mural.