We have done a lot of electrical boxes, working with councillors to help brighten areas of Swansea. Working with Holy Moly on this particular project was a real treat and colourful designs still look sharp today.
As with all our boxes they needed the full treatment. To make sure they would last the test of time. As there were so many with the Keep The Mount Pleasant scheme, our team prepped then painted.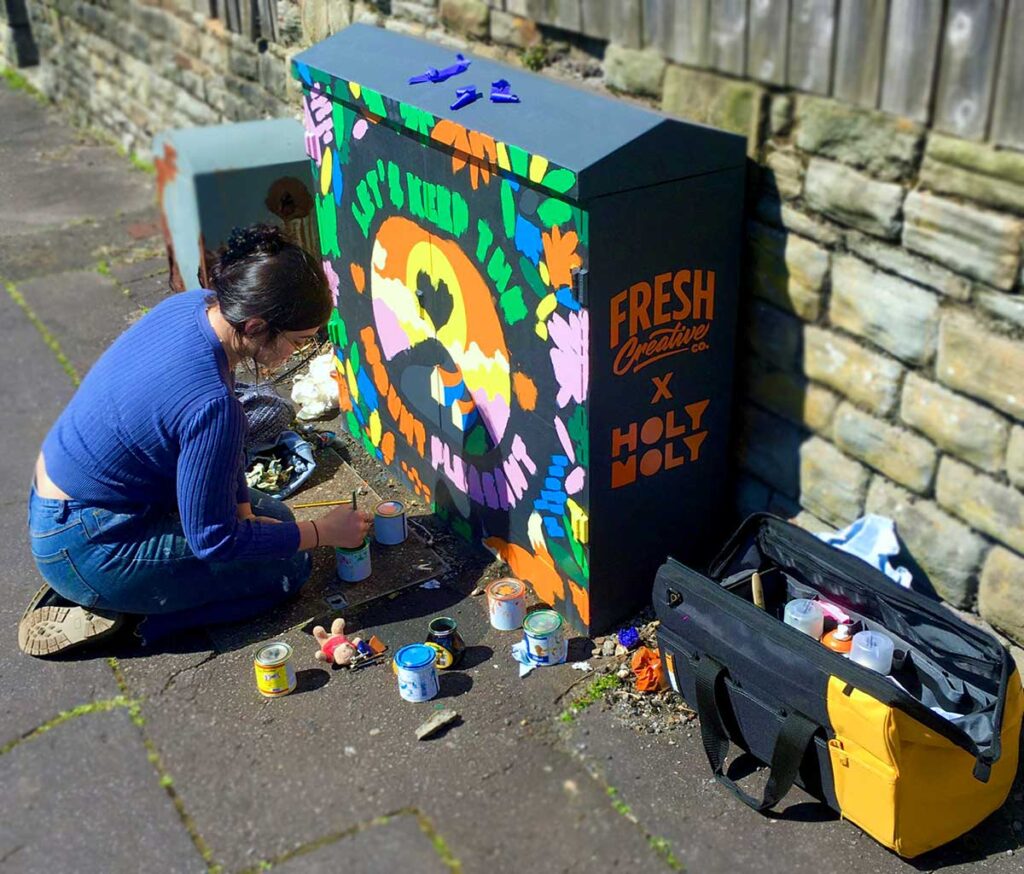 Sanding and applying a rich anthracite grey to each box as a base. This paint would seal the box and give a sound surface to apply stencil film and paint. Luckily for us Holy Moly had given us a lush colour palette to work with. It was just a case of mixing enough enamel paint to do all the boxes. With 12 boxes to paint and lots of detailed elements, each box was slightly different.
With locations all over the Mount Pleasant area, we had positive feedback throughout the process. These electrical boxes often sit unnoticed as bland street furniture. So creating a series of them brings the area together. Even after a couple of years they still look strong and been respected by the whole community.
With varying sizes of boxes came different challenges. From vents and hinges to folding the design over edges and different facades so the design was coherent. This garage door was the biggest of the collection and still looks good today. Check out another piece by Holy Moly here. His unique style and colour combinations make the boxes striking but friendly.
Check out the gallery below to see the final results and the detail involved in each box.