Cerith from ISO: Fitness came to us to add some vibrant new pieces to his gym in Ystalyfera.
After working with ISO: Fitness in the past, hand painting their logo onto the roller shutter, we returned to add some eye catching work to the inside. With this retro gym mural.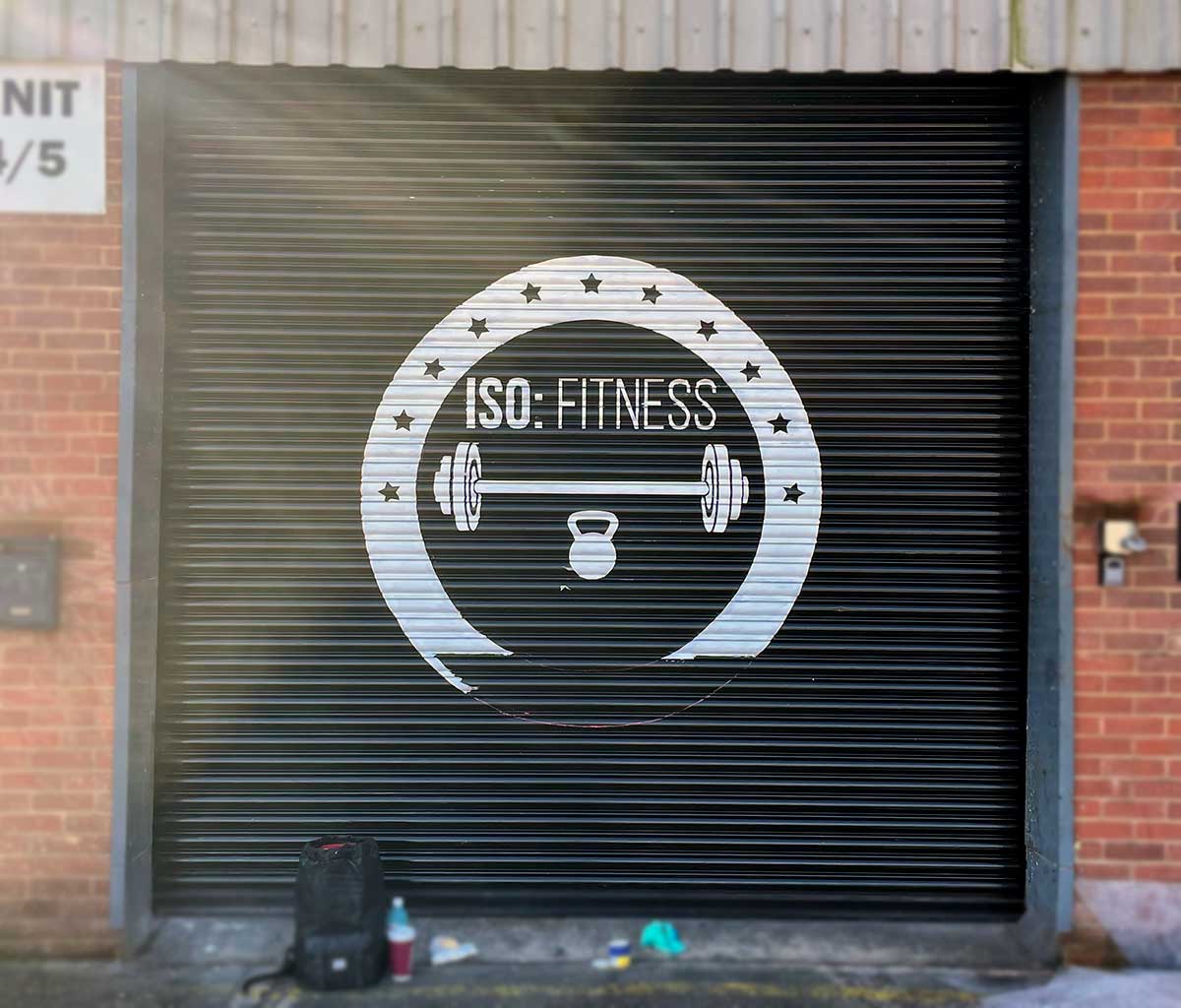 As they had a strong idea of what they were looking for, Phil came up with some retro designs to fit some existing merchandise. With a neon theme the colour palette was strong shades of cyan, magenta and purple. With contrasting black and white elements.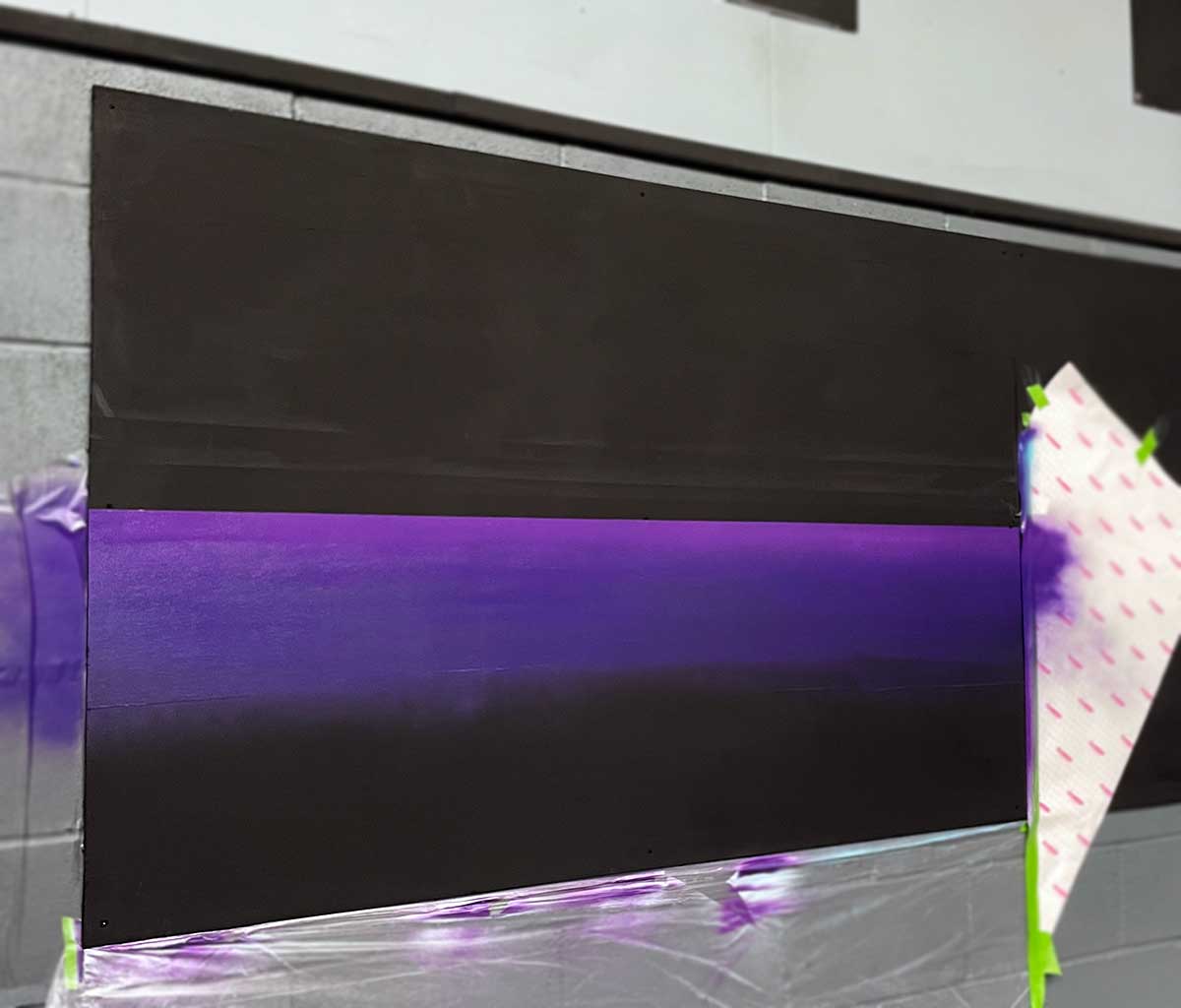 Laying down background fades and masking off elements to create bold, crisp shapes Phil worked on all 4 designs at once. Using a high quality stencil film to ensure all the branding was accurate and exact.
As the boards were in pairs, each design complimented the next with the colours used. Even though the designs were completely different. With a mixture of blending and geometric overlays to make the text and logo stand out. To add more detail Phil used paint pens to add highlights to some of the words.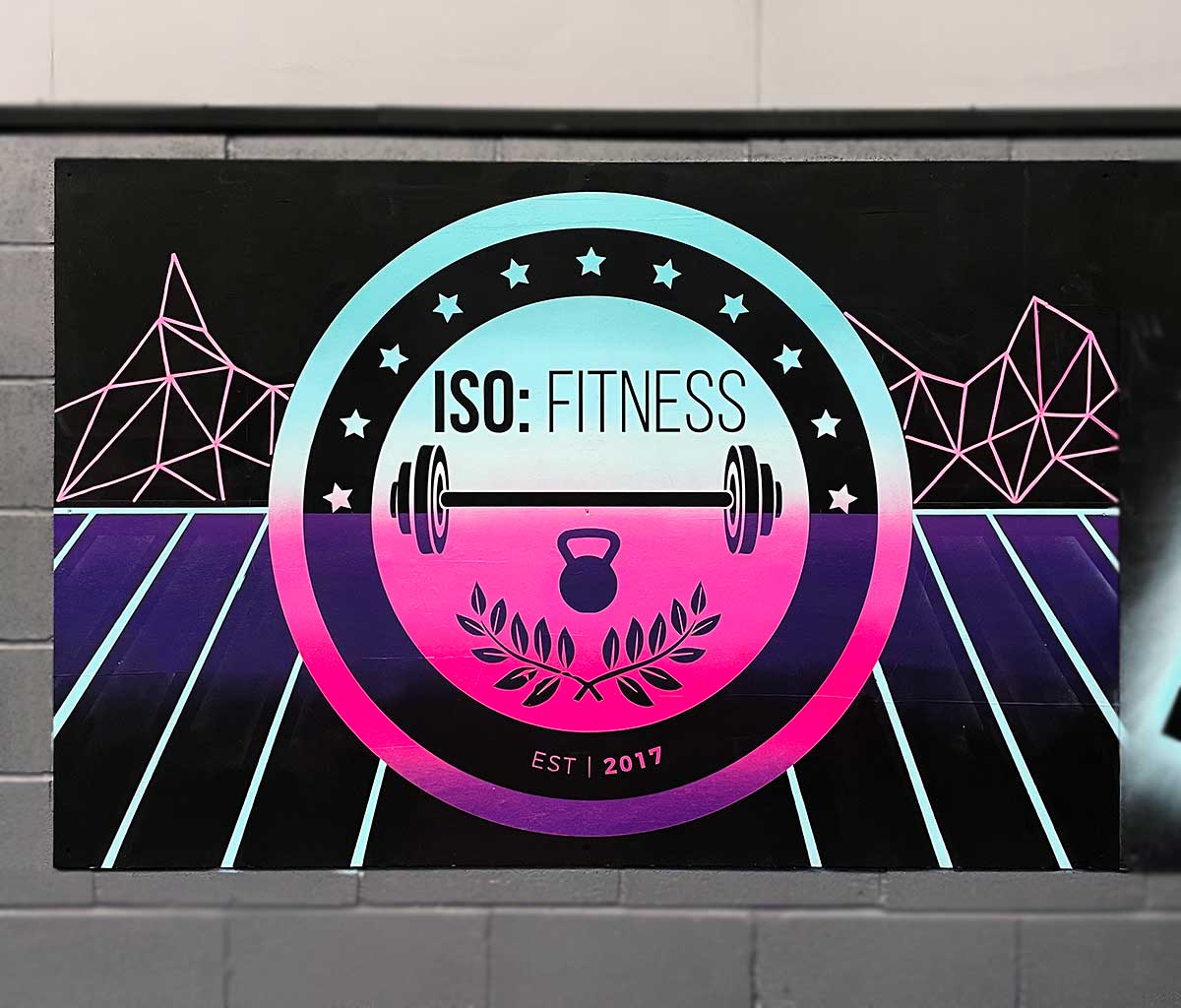 This was a great project from start to finish as Cerith was enthusiastic about the designs, and the end results. The colours really stand out against the monochrome background and work well with the t-shirts that have the same colours. We look forward to producing another retro gym mural for him in the future.
Take a look at some of our other gym transformations on our Instagram page