This mural for Gibson and Jones has been turning lots of heads in Gowerton
We were approached by Kevin at Gibson & Jones Vets to revitalise their premises. But it's not just a one wall wonder. This design wraps around the outside of the vets and the 3 story dog is hard to ignore.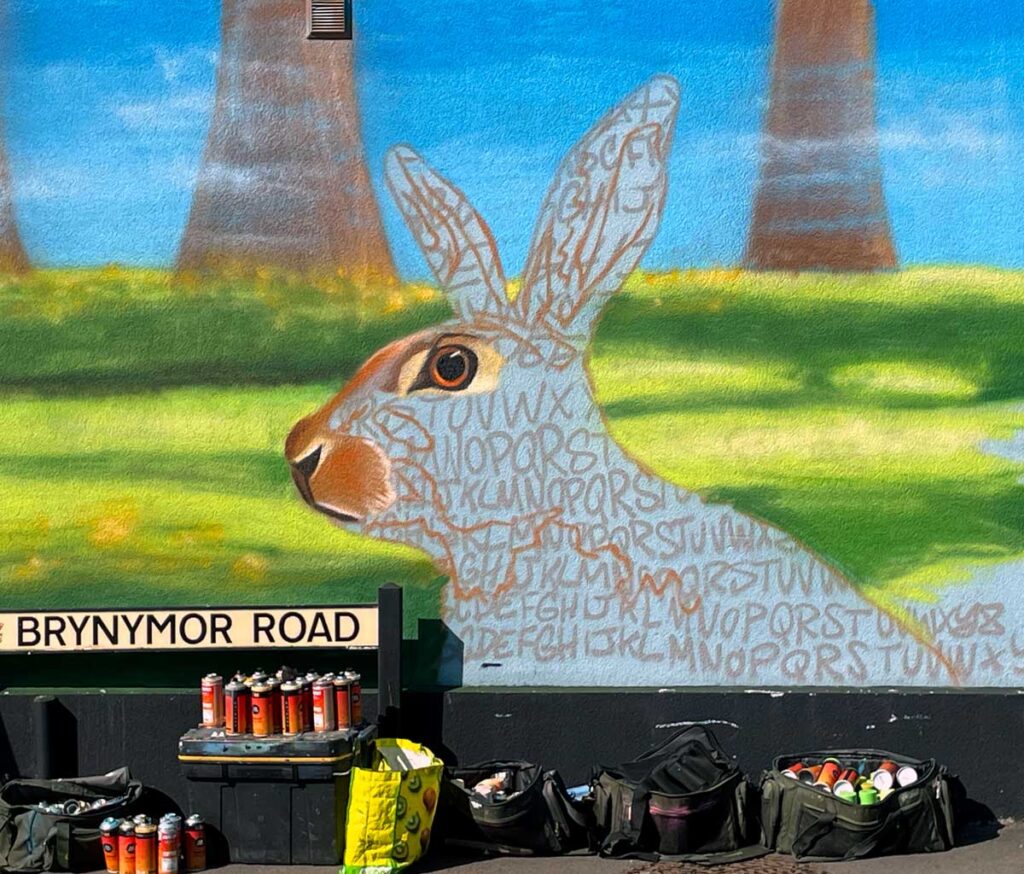 Veteran street artist Seymour Walls worked some long but satisfying hours on this piece. Bringing together multiple colour palettes and spray can skills to create these animals and insects. Starting with the all important doodle grid, he mapped out all the primary elements. Creating a soft focus background to make sure the animals had pride of place.
The devil really is in the detail with these smaller elements. Making sure the viewers takes a journey through the mural, he added in smaller creatures. Giving them real depth and character, with colours that compliment the background.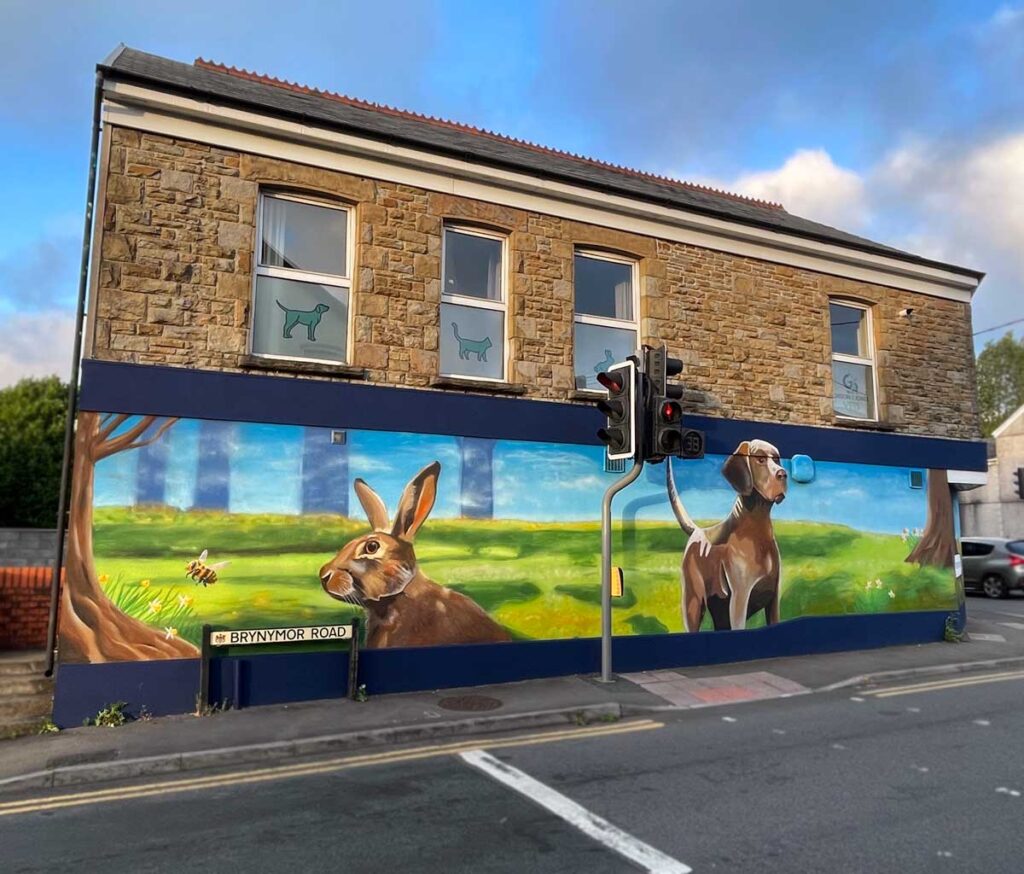 The larger animals sit within the landscape but occasionally break through the borders, giving more depth to the piece. Gibson & Jones Vets definitely have a work of art that reflects their business and helps to advertise them as you pass by. But this wasn't the end of the work. The largest piece is still to come.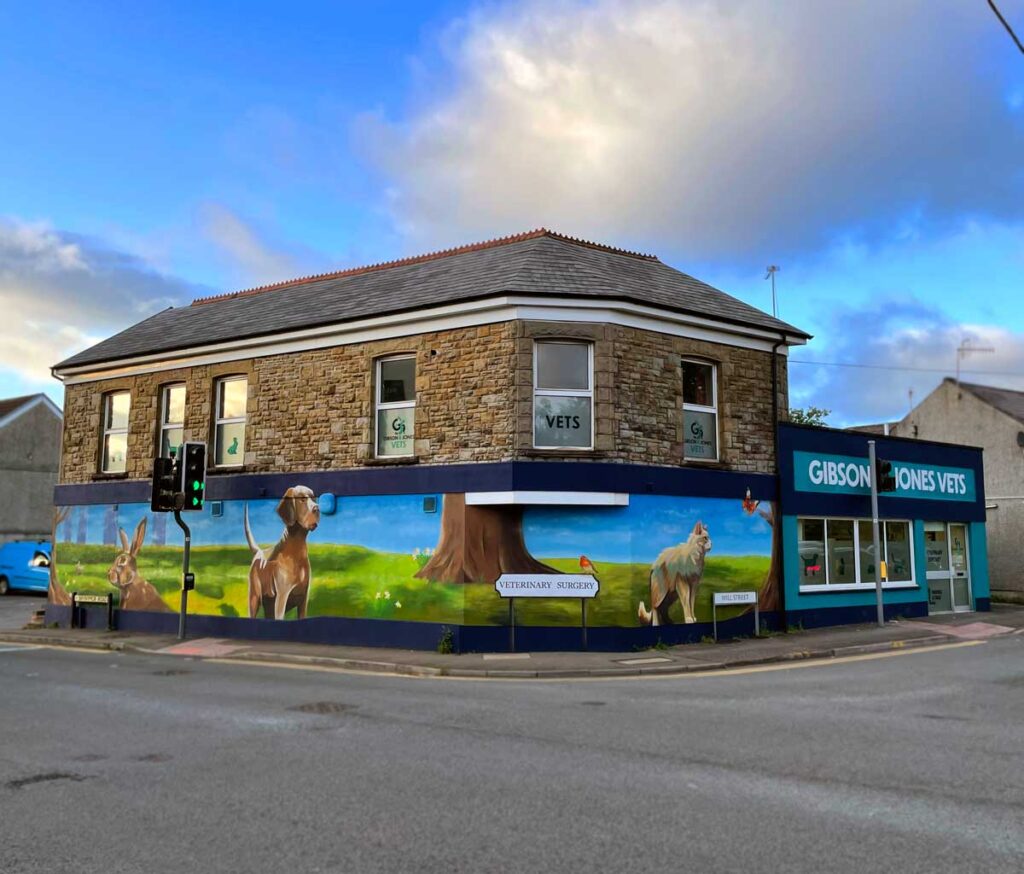 The big dog
To make sure they gained attention from all angles, Seymour went to another level. Quite literally as well, using a cherry picker for the final piece. Creating a 3 story dog that looks over the carpark. Taking down the original sign and completely making over the gable end wall. Using a similar background to tie the murals together, and placing this pooch in pride of place.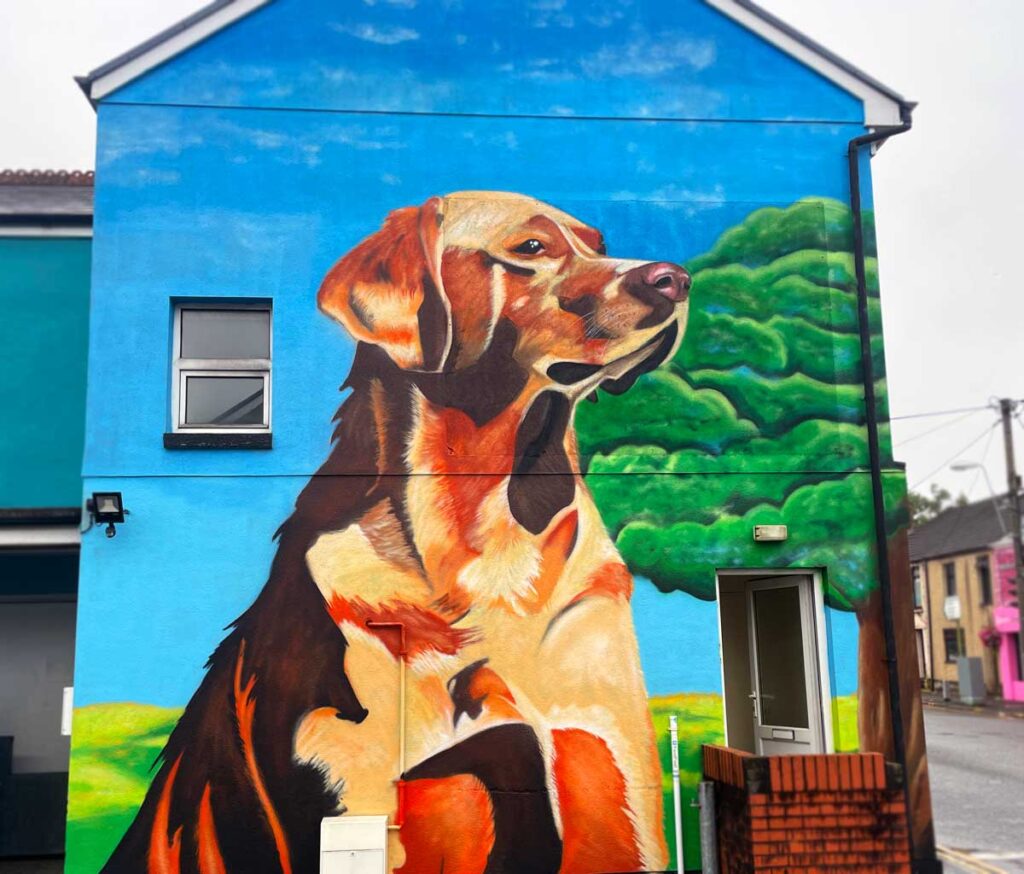 To finish off the project we also painted the rest of the exterior in specific RAL colours. This was the match the new branding and make sure the whole building had a new look. Adding in new signage to match the crisp murals.