Fresh Creative Co. was commissioned by the landlord for student housing in the Brynmill, Swansea to create a vibrant and colourful animal portrait series.
To match the brief, we opted to paint animals associated with the tropical jungles and plains of Africa including a cheetah, a tiger and a frog.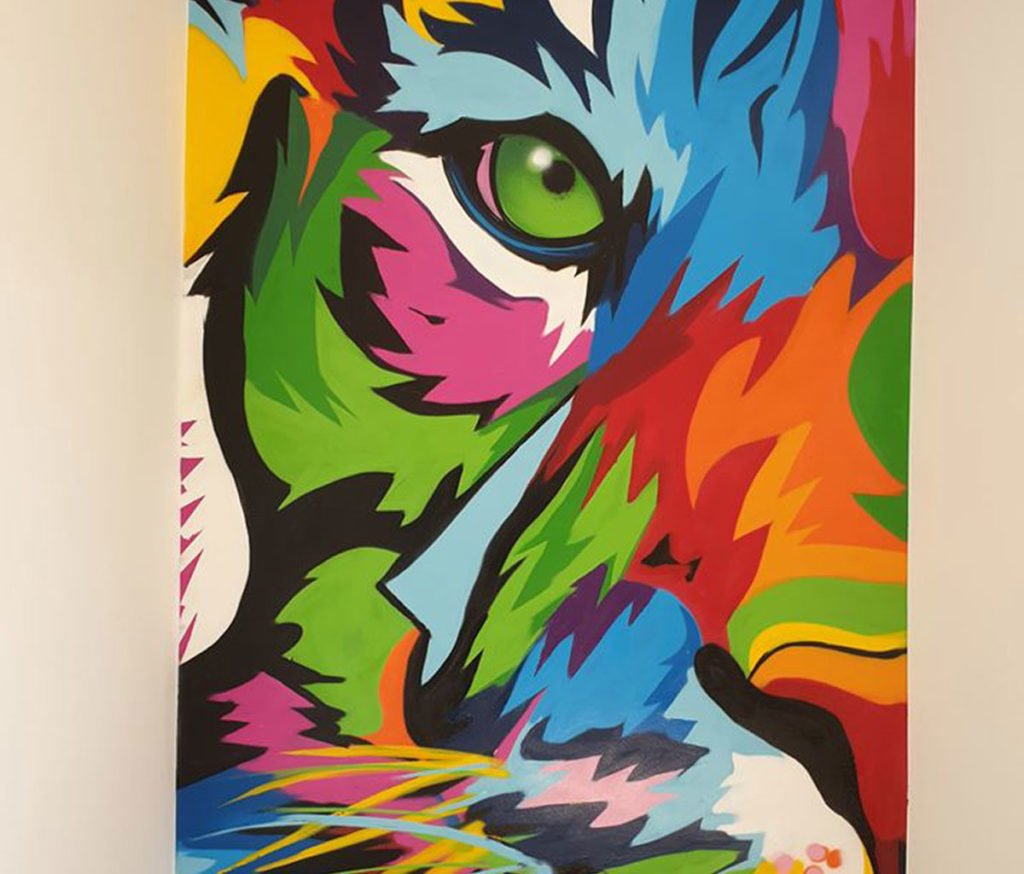 The Process
We designed this mural using Photoshop and illustrator to lay out the composition of the 3 jungle animals onto the right size walls. We marked up our rough sketch lines from which the rest of the mural would be completed. The Tiger and the Frog were painted directly onto the walls but with the Giraffe it was painted on a wooden cupboard door.
Once we had our outline in place on the wall, we set about filling in the main block colours on the piece using a combination of spray paint, masking tape, emulsion and brush work.
We were extremely happy with the outcome of these pieces and enjoyed the project thoroughly. If you are interested in brightening up your student housing (or even your own house), please get in touch with us by clicking here.