Fresh Creative Co. were commissioned to paint a host of murals and hand-painted signs in the new Jack Murphys bar in Uplands, Swansea.
This was a huge project and incorporated a lot of highly skilled work from our team, including the Celtic type and Celtic knot on corrugated metal. And bar murals are always more challenging due to lighting and contact from the general public.
Luckily for us, our team has years of experience working on all surfaces. So if its wood, plaster, brick or more, we can make any design work.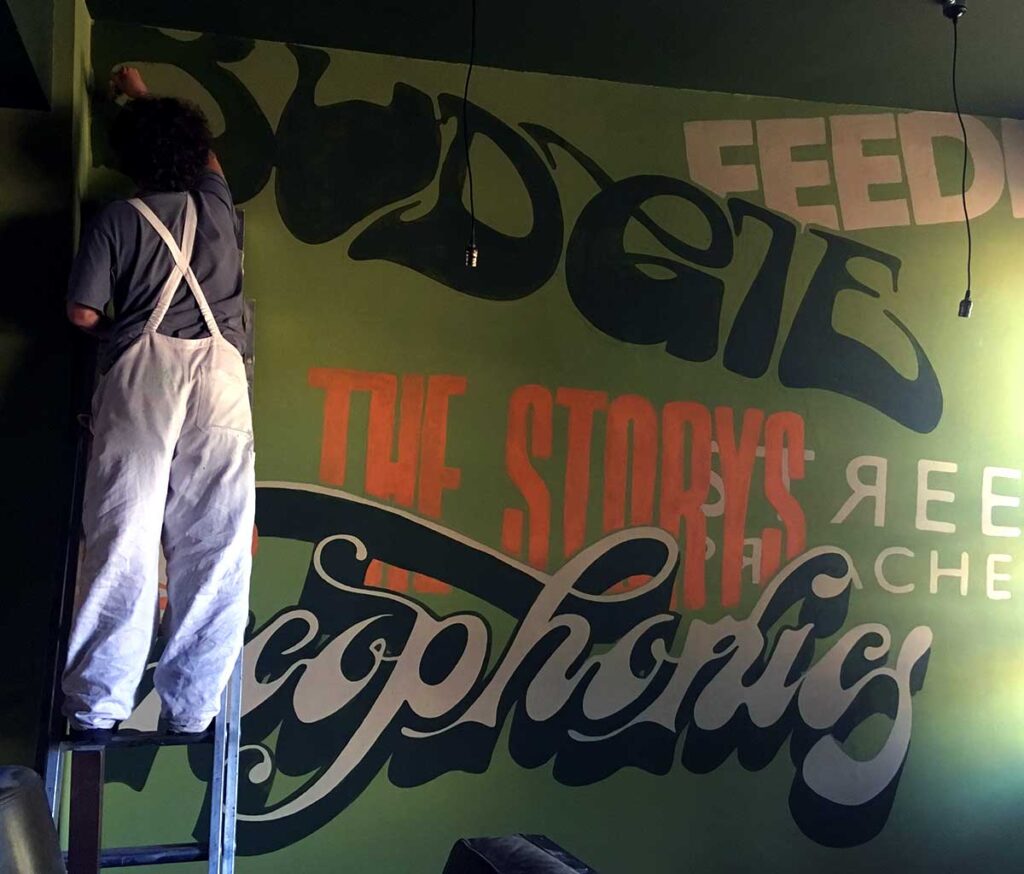 As you can see from the images above, we work on any scale. Creating logos and designs using various methods and materials. As a team we are also used to working in any environment to get the job done.
For more information, please check out our post in the Projects section by clicking here.