Once a symbol of division, the Berlin wall now stands as a globally renowned street art open-air gallery.
It is home to murals painted by artists from all over the world. A lot of these pieces were painted in 1990. A year after the wall came down.
The art pieces that span the banks of the River Spree act as tributes to the reunification of Germany. Not to mention significant symbol of political change. The most thought-provoking and renowned murals include Dmitri Vrubel's Fraternal Kiss. Birgit Kinder's Trabant breaking through the wall and striking cartoon heads by Thierry Noir. See below the murals and the artists who created them.
'Fraternal Kiss'
Known widely as 'Fraternal kiss', Russian artist Dmitri Vrubel's My God, Help Me to Survive This Deadly Love, depicts a controversial, passionate kiss. It is shared by Soviet leader Leonid Brezhnev and East German President Erich Honecker. Marking the 30th anniversary of the creation of the German Democratic Republic (East Germany) in 1979.
As a result of natural weathering and vandalism causing the artwork to deteriorate, the painting was removed in March 2009 and Vrubel was commissioned to repaint the piece.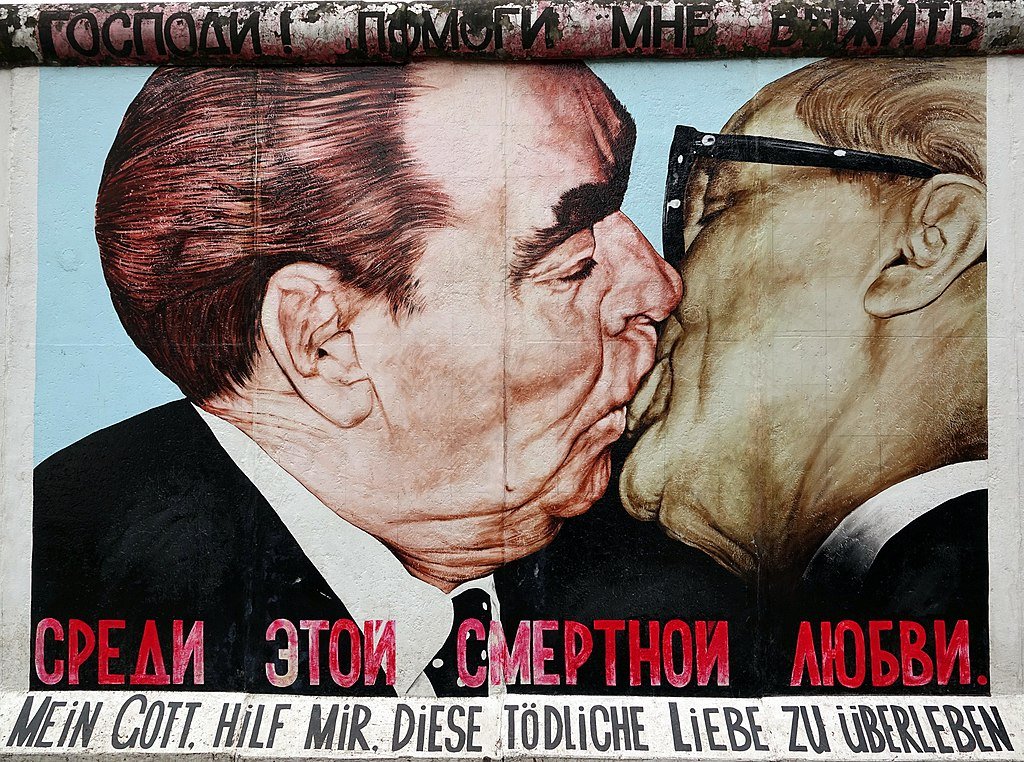 Thierry Noir's cartoon heads
French artist Thierry Noir, is easily recognisable with his signature cartoon heads. They are coloured with bright colours and blocky lines and shapes. He is thought to be the first person known to paint on the Berlin Wall.
Throughout a series of 5 years, during the 1980s, Noir illegally painted the western side of the Berlin Wall. The images of animals and human faces in his bold, cartoonish style, dodging police and border guards in the process. It is because of this that his art style had to be easily and quickly painted. This, in turn, shaped his signature style of minimal colours and lack of intricate shapes.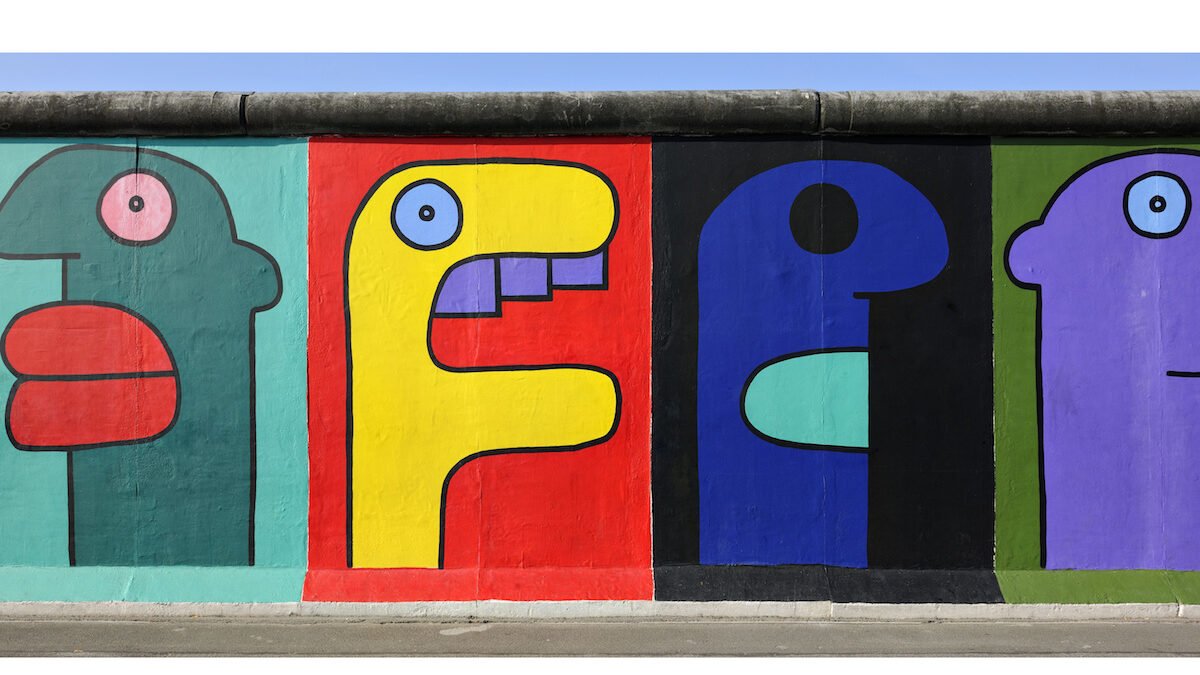 'Thank You, Andrei Sakharov'
Entitled Danke, Andrei Sakharov (Thank You, Andrei Sakharov). This simple yet striking portrait was painted in honour of Soviet nuclear physicist, dissident and human-rights activist Andrei Sakharovby. it was created by Dmitri Vrubel and Viktoria Timofeeva.
Sakharov worked to design thermonuclear weapons for the Soviet Union and later became an advocate of civil liberties and civil reform. He faced state persecution for his activism. These efforts earned him the Nobel Peace Prize in 1975. He died in 1989, just a few weeks after the wall fell.
This portrait is particularly suitable to be presented on the wall given the circumstances in which it was originally erected.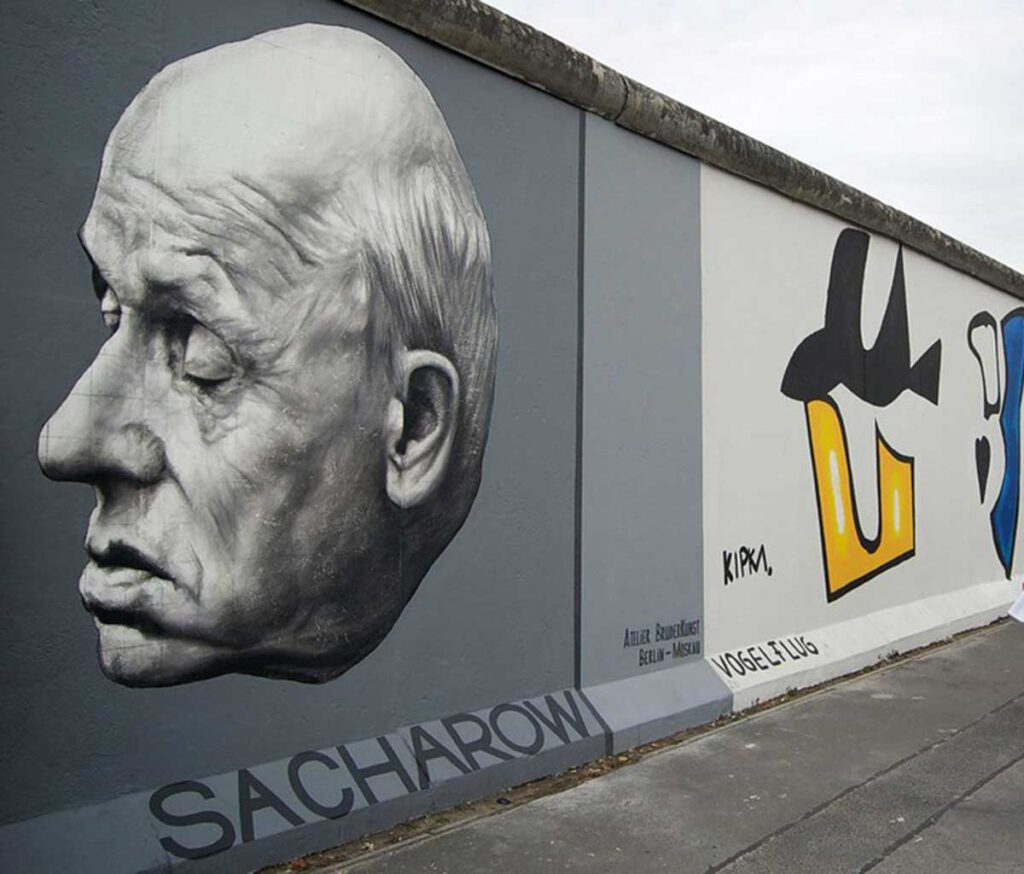 'Detour to the Japnese Sector'
Painted by East German artist Thomas Klingenstein, Detour to the Japanese Sector represents the artist's desire to explore and live in Asia in his childhood. The mural has such importance on the Berlin wall because in the division of Germany.
East Germans were not allowed to travel or learn much about Asia. Klingenstein was extradited to West Germany. Not long after spending time in a Stasi prison for dissidents. He later visited and lived in Japan from 1984 until the mid-1990s.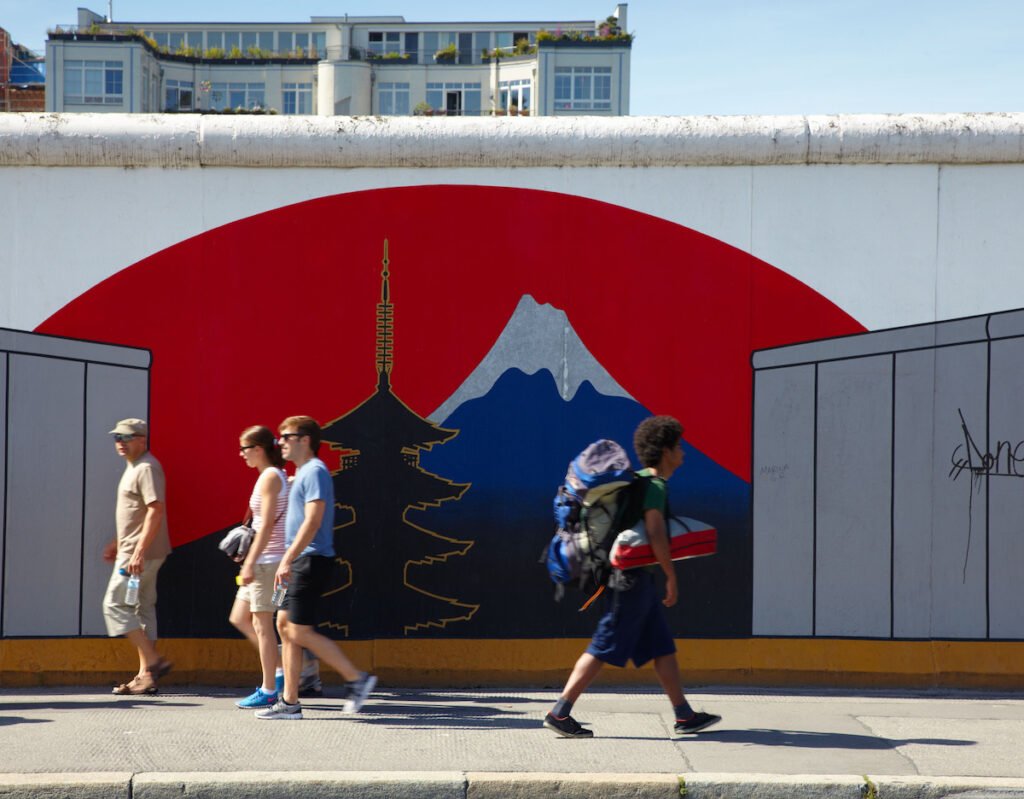 View the full post: Here
Original source: theculturetrip.com