Cardiff's Quay Street has been decorated with a huge mural. A local professor who was awarded an MBE to celebrate her incredible contribution to the NHS in Wales.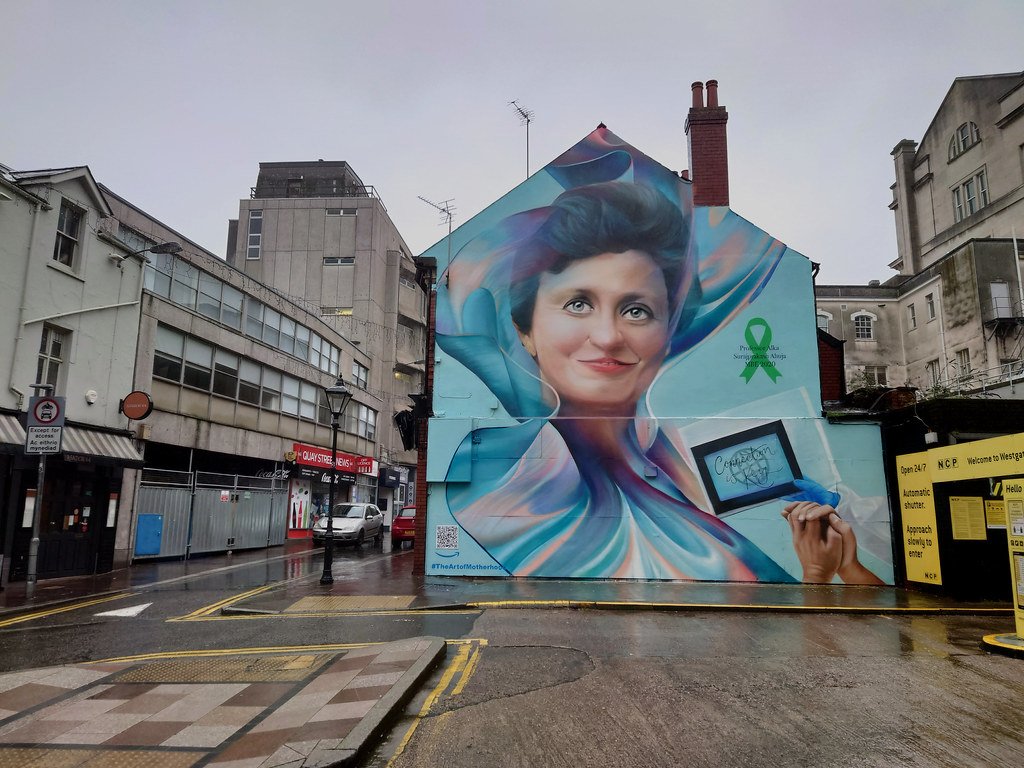 Professor Alka Surajprakash Ahuja, worked alongside the TEC Cymru team to establish the NHS Wales Video Consulting Service. Giving patients access to healthcare advice and services from their homes during the Coronavirus pandemic. She is now being celebrated on the streets of Cardiff.
Commissioned by Amazon Home Made and painted by a group of female street artists. Natasha Rachel, Rosie Woods and Molly Hankinson lovingly created the piece. As part of a street art series celebrating International Women's Day in 2021.
Carried out over a few days in the lead up to Mother's Day on 7th March. Ready to help celebrate people in the UK who have been 'mothering' the nation during the past year.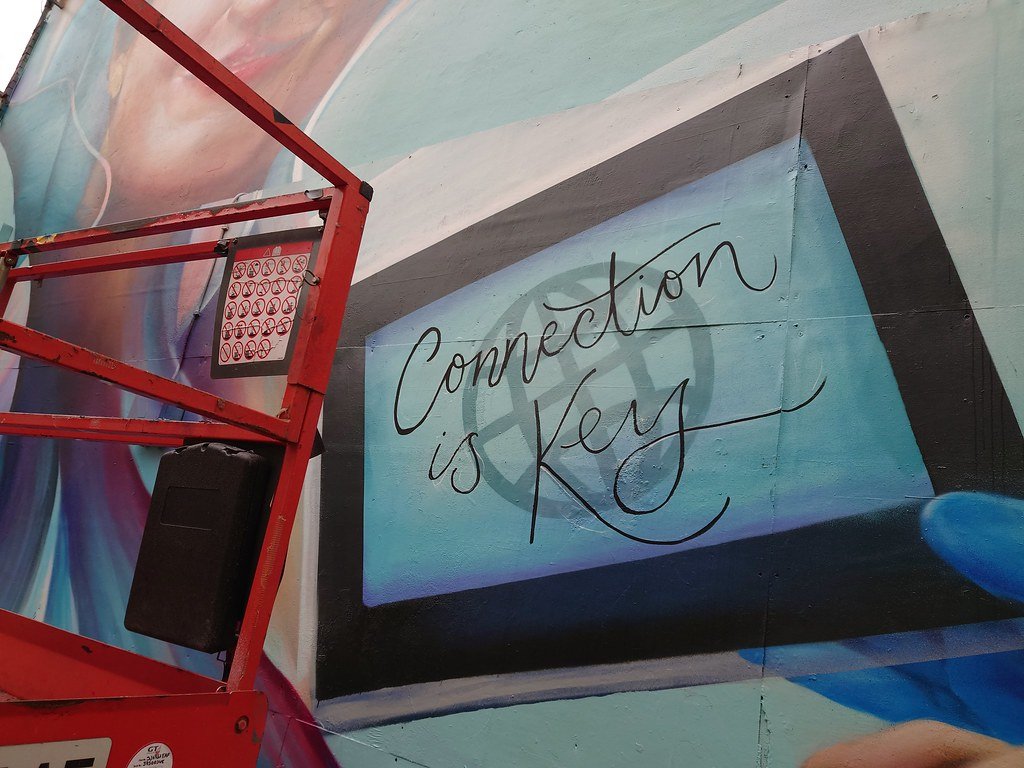 From this, three women from across the UK were also painted. Celebrating their incredible efforts caring for their communities during the pandemic. Other murals are being painted in Shoreditch in London and Pollok in Glasgow.
A hand wearing some medical PPE and clothing is seen handling a tablet computer. The phrase 'Connection is key' on the screen whilst two other hands grasp in front of it.
A QR code was added along with a hashtag for The Art of Motherhood. This directs you to a blog post about the whole street art series. A video was also produced about the painting of all the walls.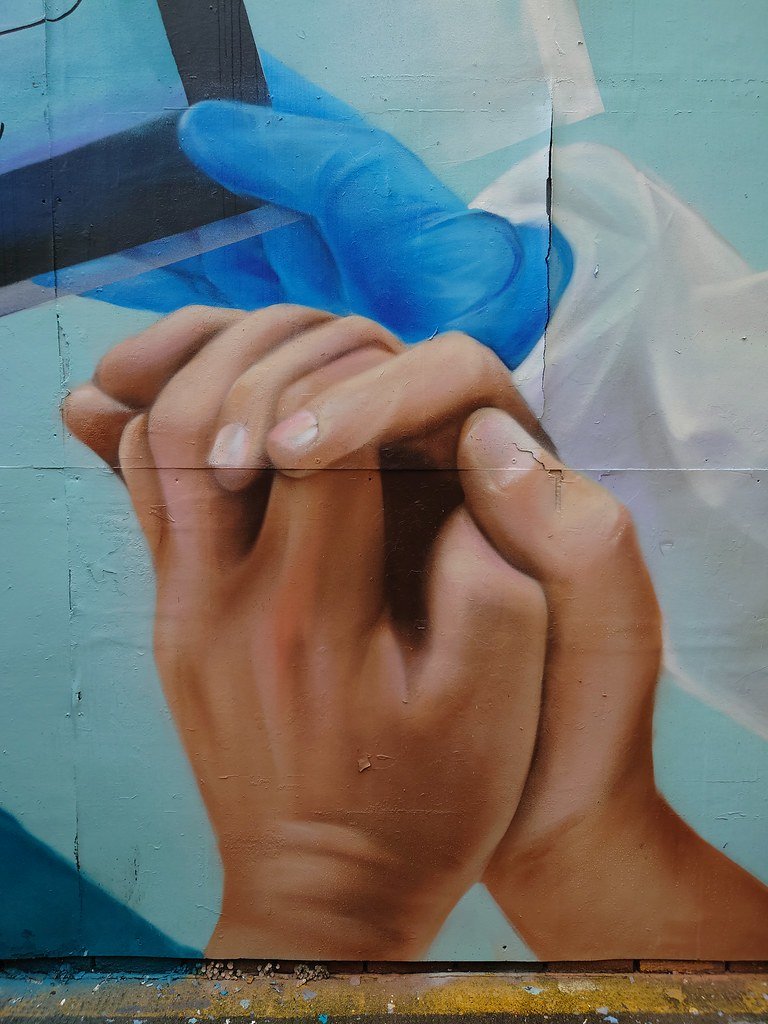 In Cardiff, Alka's image stands proud as part of the Amazon campaign. Really bringing this area of the city centre to life.