Banksy confirms Bristol Valentine's Day artwork is his.
Artwork that has appeared on the side of a house in Bristol has been confirmed as the work of street artist Banksy. His connection with Love appears in several pieces.
The piece is synonymous with Banksy's style and was confirmed as the Bristol-based artist. He published a post on his Instagram page at midnight on Valentine's Day.
Kelly Woodruff, whose father owns the property in Barton Hill, said they now wanted to protect the "special" work from the approaching Storm Dennis.
Banksy, has incorporated the theme of love in many of his works, often using it as a tool for social commentary and political critique.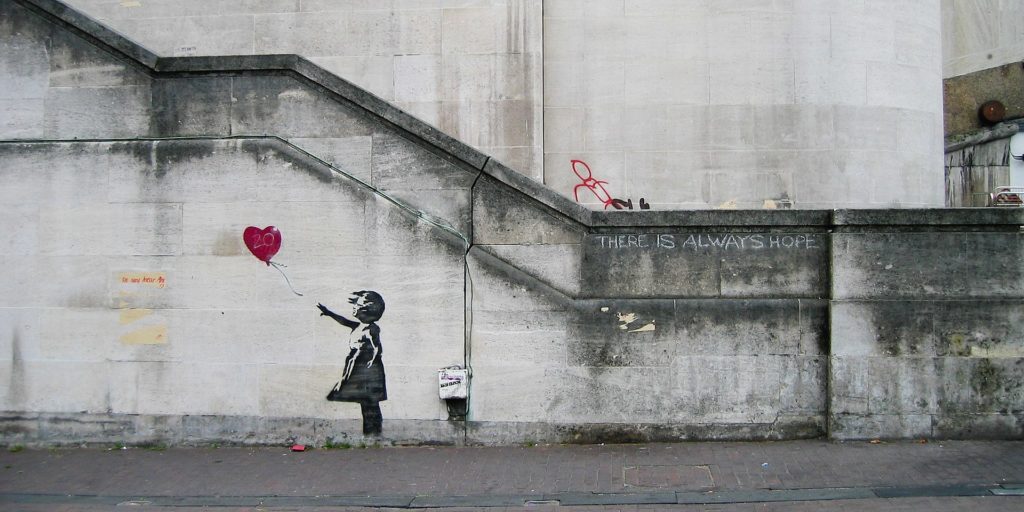 One of his most famous works is "Balloon Girl." Featuring a young girl reaching for a heart-shaped balloon that is floating away. This piece has been interpreted as a representation of the fleeting nature of love. Not to mention the difficulty of holding onto it in a world that is often indifferent to our desires.
In another work, "Kissing Coppers." Banksy depicts two policemen kissing, challenging traditional notions of masculinity. It also highlights the need for acceptance and tolerance in society.
His piece "Well hung lover" was painted on the side of a sexual health clinic in Bristol. Also showing the fleeting nature of love.
Overall, Banksy's use of the theme of love is often subversive, challenging traditional ideas and advocating for a more inclusive and compassionate society.
Read more about his works in our other blog posts