Christmas 2018, and Port Talbot gets a gift they were not expecting. World famous Banksy decided to drop by to spread some of his own satirical Christmas cheer. In his very recognisable style, the black and white stencils immediately draw attention.
As soon as Banksy announces it was his work, it draws some serious attention. Media outlets from around the world are drawn to this mural .That is both festive and a commentary on air pollution.
The child stands with their arms open wide enjoying what appears to be snow. But they are unaware that the source of the snow is less than cheerful.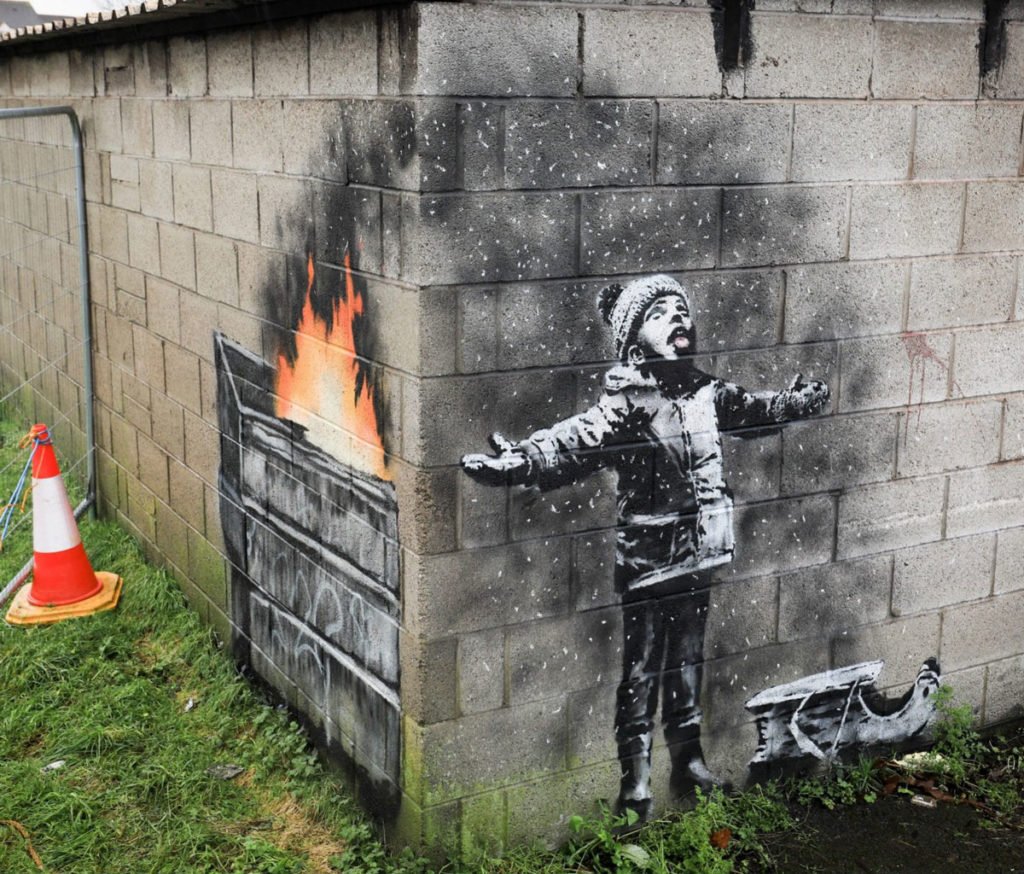 The clever two sided mural illustrates how serious problems are still there even if they cant be seen. From one angle the mural fits the time of year. But its only when the viewer moves around the building they can see the true extent of the piece.
Like all of his works they use humour and satire to illustrate serious issues.
Read more about some of his other works by following the links below
The artwork is set to be lifted from its current location in the Taibach area, by a crane and loaded onto the back of a lorry before police help to escort it to its new home at Ty'r Orsaf in Port Talbot's town centre.
The move has been arranged by Essex-based art dealer John Brandler, 63, who purchased the piece from garage owner Ian Lewis for a "six-figure sum" in January.
The artwork will be displayed to the public in Port Talbot for a minimum of three years.